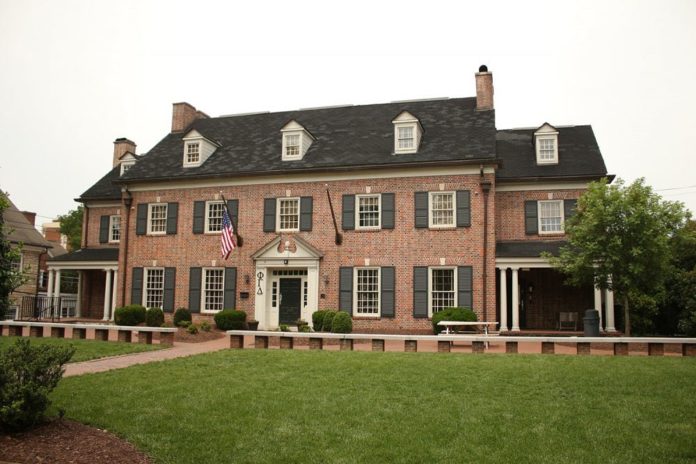 UNC sorority and fraternity leaders are making decisions on behalf of their members following recent University guidance, which requires students who live on-campus to move out of their residence halls unless granted an exception and urges off-campus students to return to their permanent homes.
"There's no specific mandate or rule book that every house has to play by right now," Brandon Wacaser, president of the Interfraternity Council and a member of Phi Gamma Delta's Epsilon chapter, said.
Wacaser said that some fraternity houses are staying open, while others are closing.
Kate Capitano, president of Alpha Delta Pi's Beta Upsilon chapter, said that all sororities are closing.
"It'll be my last time living in the house," Capitano said. "It's not how we wanted to leave it."
Tackling food insecurity
Wacaser said he's been thinking about how members of Greek organizations and the Chapel Hill community alike are going to be able to feed themselves during the pandemic.
"We're trying to think about what we can do as a group to help alleviate the situation for local community members and for our own brothers that are staying behind," he said.
Wacaser said the Interfraternity Council is considering covering the costs of food delivery to make sure that not only brothers who are staying in Chapel Hill, but also local families, are getting the food they need during the pandemic.
Moving forward
Brendan Carr, president of Sigma Chi's Alpha Tau chapter, said that UNC's Office of Fraternity and Sorority Life advised chapters to consider staying away from campus and follow instructions from their national headquarters.
He said his fraternity has not received any mandates from their national headquarters to evacuate, but that the organization has been monitoring the situation and working with them on the best plan going forward.
Jonathan Woody, a member of Sigma Nu's Psi chapter, said that with so many members already moved out of the house, he's worried about when he'll see his friends again.
"I don't know the next time I'll be able to see all of them together," Woody said. "No one expected this to happen."
Wacaser said that despite the intensity of the situation, the Greek community is doing its best to give back.
"Chapel Hill's done a lot for us," Wacaser said. "We're fortunate enough to come from a lot of the places that we have in life, and with that said, we're really trying to help the community."