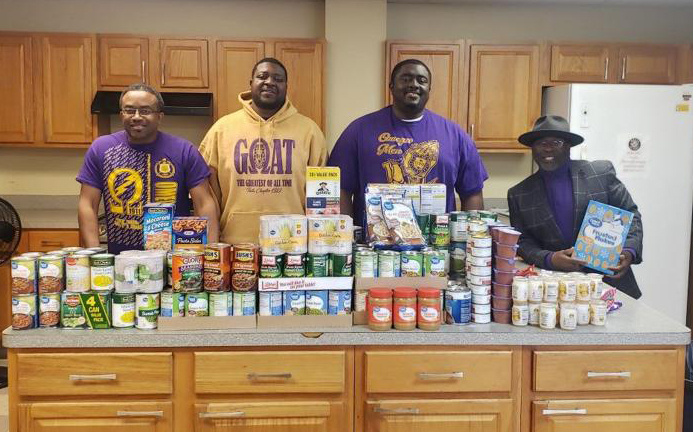 Brothers of the local nu iota graduate chapter of Omega Psi Phi fraternity donated over 150 items of food to Meals on Wheels on Monday this week.
Anthony Parrish, Basileus of Nu Iota Chapter, said that the group decided to hold a food drive to donate to Meals on Wheels at it's last meeting.
"We knew that now, with everything that is going on, it is important for us to help support the community as much as we can," Parrish said.
He explained that this is one of the groups many service projects, but that given the current outbreak of the COVID-19 virus making sure community members are fed is a top priority.
Parrish said that the food donations came from brothers in the Marshall, Hallsville and Longview chapters of the fraternity.
The groups collected and donated the nonperishable goods to Meals on Wheels to be used to help feed local community members.
Deon Hall, the Social Action Committee Chairman, said that this is just one way of many the non profit organization works to support the community.
The group gives out four scholarships annually to local young men headed for college, according to East Texas Area Intake Chairman Louis Tennison. He said that to support this scholarship the group holds an annual Pancake Supper Fundraiser.
Due to the outbreak of COVID-19 the organization had to reschedule this year's pancake supper, and will later announce the new date, that will likely be in the fall.
Tennison said that the annual event is usually held at the Marshall Civic Center and is an all you can eat dinner that also includes bingo, door prizes and a TV give away.