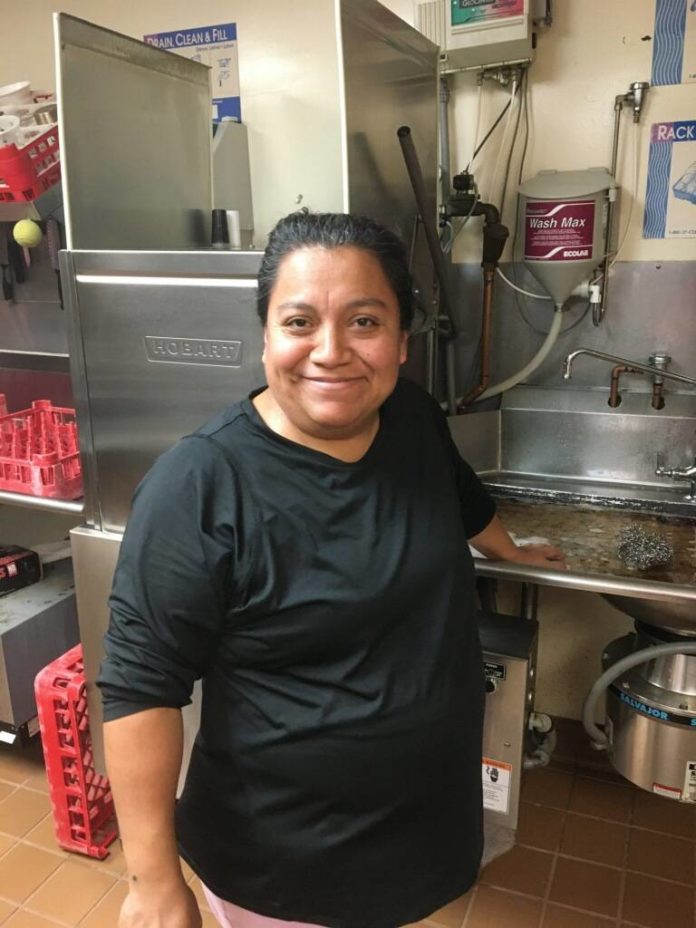 Every day, Alberta Garcia comes to work at USCs Kappa Alpha Order fraternity with a smile on her face.
Garcia cleans the fraternity's house at the University of South Carolina. But as soon as coronavirus shut down restaurants, bars and schools, many jobs dried up.
Not Garcia's. The fraternity has kept Garcia, their "right hand woman," on part-time to help clean the house and has started a gofundme to raise money for the single mother of three.
The gofundme, titled "Alberta's Family," has raised more than $3,100 — exceeding its goal of $3,000 — since it began on Friday, according to the site. Garcia told The State the money would be used to pay for food, bills and other costs. Her daughter, Litzel, 21, helped translate.
Asked how the money would help, Garcia got choked up and said she wasn't expecting it and that she was thankful.
In the three years Garcia has worked for Kappa Alpha, she never asks for anything, no matter how much she may need it, said JT Isgett, the president of Kappa Alpha.
The lion's share of the money donated to the gofundme — most donations are between $10-$20 — came from chapter members who see her as part of the family, Isgett said. But others connected to the chapter, such as the house dad and alumni, also donated.
"This woman is like the best woman in the world," Isgett said.