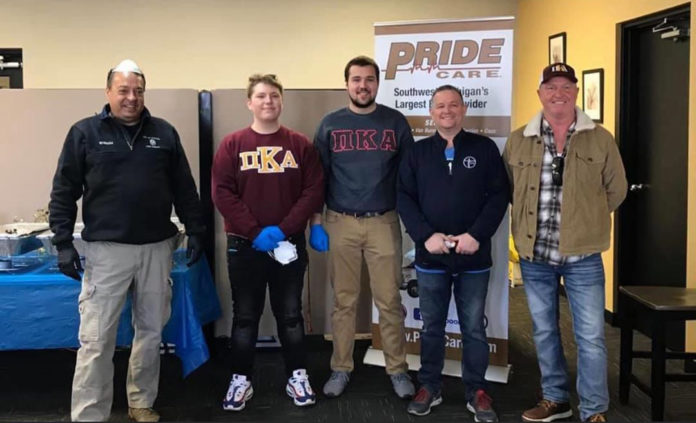 KALAMAZOO, Mich. — Western Michigan University fraternity Pi Kappa Alpha has helped feed first responders.
The fraternity partnered with a local restaurant and delivered food to about 60 workers with Life Ambulance on Wednesday, April 22, 2020. Life Ambulance food delivery was just a part of what the group is doing to give back. Pi Kappa Alpha raised over $4,000 and have delivered over 250 meals at seven different locations including Borgess Hospital, Bronson Hospital, Kalamazoo Dispatch, Pride Ambulance, Life Ambulance as well as prepackaged goods to local fire stations.
"My dad is a nurse and I have seen how this has impacted the medical community and I felt it was important to rally around the community and get these meals to the people who might not be able to get those meals right now." Pi Kappa Alpha sophomore Riley Newlin said.
"This week we've been feeding first responders and we've been feeding first responders this week because they put their lives on the line every single day," PI Kappa Alpha alumni Tim Hicks said.