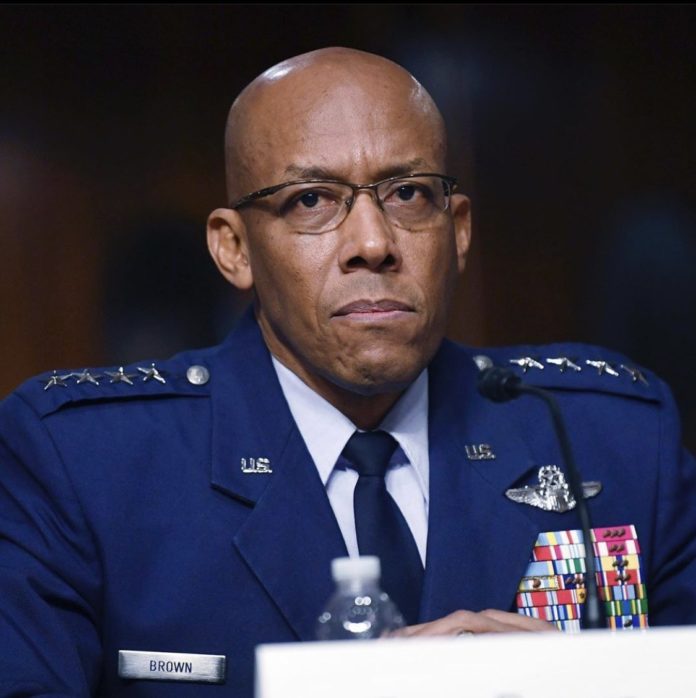 Alpha Phi Alpha's very own General Charles Q. Brown Jr. has made history by becoming the U.S. Air Force's chief of staff making him the first African American to lead a U.S. military service.
On Tuseday, the Senate unanimously confirmed the four-star general as the U.S. Air Force's chief of staff in a 98-0 vote, making him the second African American officer to sit on the Joint Chiefs of Staff since Chairman Gen. Colin Powell.
General Brown was initiated into the Eta Upsilon Chapter of Alpha Phi Alpha Fraternity, Inc. at Texas Tech University. His chapter took to the internet to publicly congratulate him on this major achievement.
His confirmation for the position happened on Tuesday, the same day of George Floyd's funeral in Houston.
Brown recently spoke out about the protests and reflected on his own experiences with racism, both growing up and in the military.
"As the commander of the Pacific Air Forces, a senior leader in our Air Force, and an African American, many of you may be wondering what I'm thinking about the current events surrounding the tragic death of George Floyd," he said in a video posted on Twitter June 5.
General Brown was most recently the commander of the Pacific Air Forces and oversees more than 46,000 airmen serving mainly in Alaska, Guam, Hawaii, Japan and Korea.