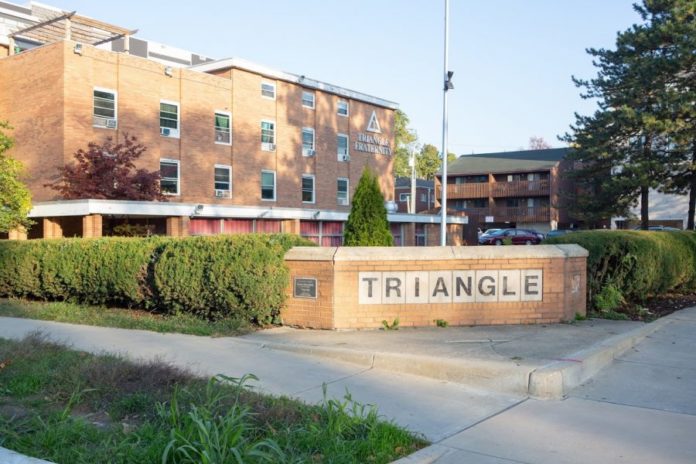 When Felicia Jia, senior in LAS and member of Alpha Kappa Delta Phi at the University of Illinois, arrived on campus as a freshman, she had no intention of joining Greek life. Her impressions were based on the negative stereotypes she saw in movies and what she had heard from her peers.
After one of her friends got involved, though, she decided to join and now says that Greek life was one of the best decisions of her undergrad. She said she initially decided to join for the community, but later realized the connections she gained from her organization would be vital during and after college.
"Because we have such an extensive alumni network, you can really get connected to anyone you need to," she said. "For example, my sorority keeps a spreadsheet of information full of the alumna including their contact information, their profession and any skill sets they have that you might be interested in," Jia said.
With help from her sorority, Jia was able to get a part-time job and a professional internship at a cultural center.
Similar to Jia, Saif Malik, senior in LAS and the president of Triangle Fraternity shared his experience with networking. Through his fraternity, he said he has been able to work on nuclear research. A lot of his brothers have also had success with finding internships and jobs, securing spots at Amazon and Facebook.
CERL, a company in Champaign, is another place they have relations with and are able to fast track the application process. Some companies have even visited the Triangle Fraternity house looking for interns to grab for open summer positions.
"In the STEM world, a lot of jobs are who you know and through recommendations, so having a large network of alumni is really beneficial for freshman getting their first internships and for seniors getting their first jobs after college," Malik said.
Malik said that his fraternity stresses that they are not purely social and that a giant drawing factor is that they offer a huge range of professional and academic advancement.
Another bonus of being in a fraternity, Malik mentioned, was the support from many of his brothers having the same course work. Being around other people with the same schedule and classes is nice because they understand the stress and workload in your life.
"There is a lot of return for your investment, in terms of having a good professional network and having upperclassmen and peers who have taken the same classes you are. That's nice because when they are in the same classes as you, you pretty much have the same schedule as them. This way, you can hang out and have fun on the same schedule," Malik said.
Maria Elena Kouriabalis, junior in AHS and vice president of chapter development in Alpha Omicron Pi, has also made connections in her sorority. Her advisor, who works in the entertainment industry, is always willing to give advice.
Besides networking, the community in Greek life is a huge factor in many people's decisions to join.
For Jia, it was her biggest motivation to join. "When I was looking to join, I was really interested in the community. It's unique because it's so tight-knit and it really does feel like a family. I think that's what people are looking for when they come to college, finding a sense of unity and being a part of something bigger," she said.
Kouriabalis also said that the main draw to her sorority was how genuine her sisters were and how people gravitate towards them in rush due to their "fun and natural light." She wanted to make sure everyone joins the sorority for the community aspect and finding happiness, not just for the title of being in Greek life.
Students across campus join Greek life to network, find community and develop skills that will help them out later in life. While it isn't the only way to network, with their extensive database of alumni, it becomes a lot more convenient to find opportunities. Malik stressed that having access to a pool of networks will be useful when searching for a job after graduation.
"I've advanced professionally more than I could have on my own without a doubt. It's been one of the best experiences that I've had," Malik said.