A GoFundMe page was established Nov. 6 for longtime Alpha Delta Phi fraternity house chef Michael Burke to help him cover his living expenses while unemployed.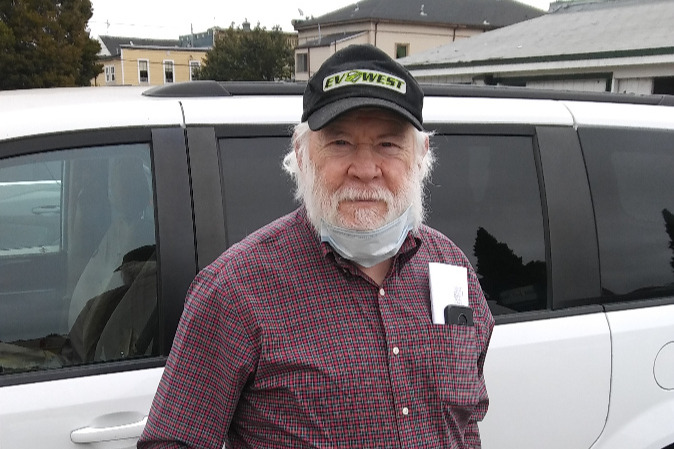 As a seasonal worker, Burke usually does not work in the summer and winter months, during which he collects unemployment benefits. This year, however, Burke only received one week of unemployment benefits since the state did not respond to Burke's request for the rest of his benefits, according to the GoFundMe page.
Due to a decline in occupancy resulting from COVID-19 restrictions, the house Burke works at had a lower budget, and, consequently, let Burke go Oct. 30 because it was unable to keep him working for the entirety of the fall semester, according to the GoFundMe page. Currently, it is unlikely Burke will be rehired for spring 2020 due to rent shortages from the COVID-19 pandemic.
The GoFundMe page was established by UC Berkeley and Alpha Delta Phi alumnus Brendean Luce, who set up the fundraiser to raise $21,500, which would cover 41 weeks of employment at approximately $500 a week.
"I was worried he wouldn't have an income," Luce said. "I started the GoFundMe to make sure he could survive, since unemployment still hasn't paid him for last summer."
As of press time, the GoFundMe page has raised $27,364. According to Luce, much of the money that was raised came from members and alumni of Alpha Delta Phi. Burke said he found the speed at which the money was raised "remarkable."
According to the GoFundMe page, the money that has been raised beyond the initial goal will go to paying off outstanding debts Burke accrued from building a food vendor trailer that was stolen from the house parking lot a few years ago.
"I'm deeply grateful for these responses from the guys that I cook for," Burke said. "That's what's really overwhelming."