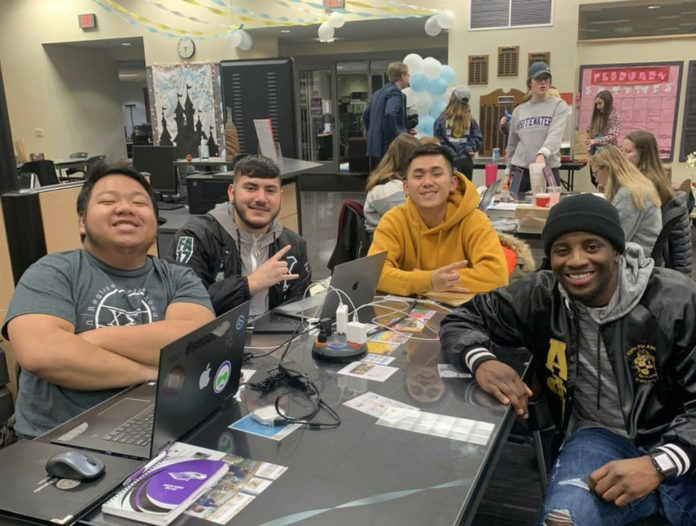 There are students graduating from UW-Whitewater that attended Greek Life organizations on campus. They have gone through so much to learn new skills, benefits to help them as a student, and wisdom from their organizations they have been in to help guide them for their future careers. It taught them many lessons, skills, and important things they will remember to help be successful in the future from the organization.
"I think one skill is having that time management, you know being able to, like, manage things throughout the day and make sure I get things done from time to time, make sure nothing is falling behind or late as well, too." said Newlong Lor, a senior who's graduating that was in the Chi Sigma Tau National Fraternity organization explaining what skills he learned.
"You could say one thing I will take away is learning how to work as a team. On a business aspect, you know, we learned to work together as a unit as well, and being able to work as a team," said Lor on what is one thing he would take away from being in that Greek Life organization to use for the future.
"When I joined, it was a new chapter, we're still building, it's become an actual chapter on campus. And, my brothers that I have in that group have been very supportive over the last couple of years and it's having that kind of support system flooring throughout college," said Zachary Klotz, who is a senior graduating that was in the Phi Delta Zeta fraternity explains why this organization was important to his education.
"Critical thinking is one of the skills. There's a lot of problems that came up from trying to create a new chapter. That's using critical thinking towards problems all by working with others as a team. And communicating effectively with either other brothers or people on the university staff to do what needs to be done," said Klotz explains what skills he learned from being in the fraternity.
Being in a Greek Life organization can teach you some fine lessons, skills, and ideas on how to become successful in the world.