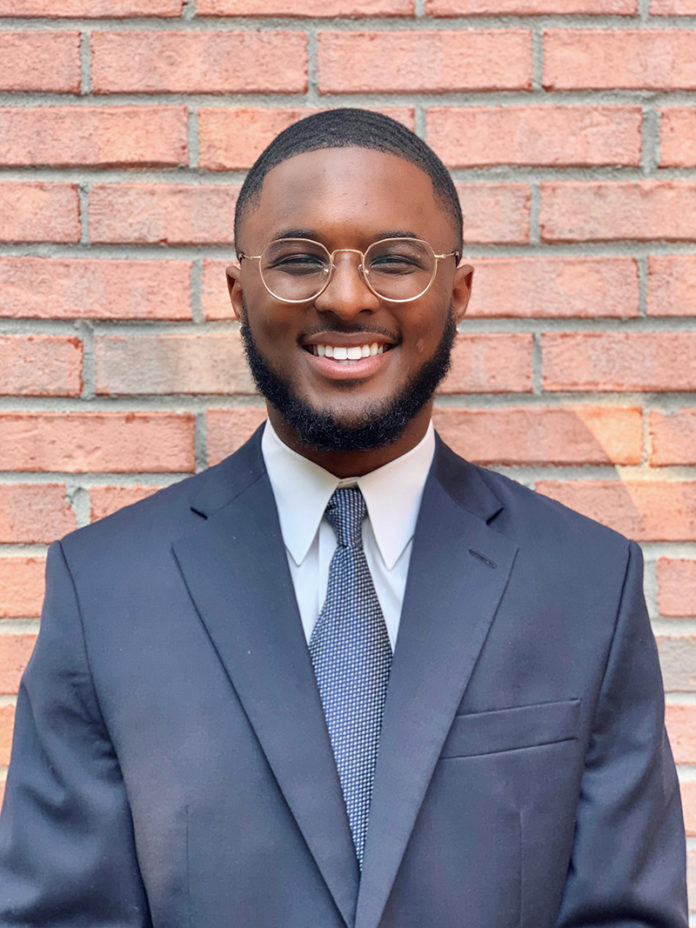 Kappa Alpha Psi Fraternity, Inc extends best wishes to Elijah C. Devaughn. He is a distinguished achiever.
Elijah C. DeVaughn is a native of Compton, California. He is a Senior at Harvard University where is he is majoring in History and Literature. A Mellon Mays Undergraduate Fellow, his academic interest lie in exploring how rhetoric is used by Black political leaders to combat racial injustice. He has worked on issues of legal representation, clemency, and prison advocacy. He is accomplished in visual and performing arts.
Most recently, he has worked for the Secretary of Legal Affairs in the Office of California Governor Gavin Newsom where he reviewed state prisoners' applications for commutations and pardons. His academic studies were enhanced by serving as an intern in Office of Senator Kamala Harris (D-CA), where he focused on housing issues. As a Rhodes Scholar, he will study abroad in England at Oxford University. Elijah will pursue a Master of Philosophy (M.Phil) Degree in history.
Kappa Alpha Psi Fraternity extends best wishes to Elijah C. Devaughn. He is a distinguished achiever.
More on Elijah from the Harvard Gazette:
In keeping with his Harvard concentration, DeVaughn plans to pursue a degree in history at Oxford, focusing on the travels of Frederick Douglass, Ida B. Wells, and Malcolm X in the United Kingdom, the political philosophies they brought with them, and the insights into American racism they gained while abroad.
Each of these figures "knew that if we are to combat racial injustices at home, we actually might be able to find answers elsewhere," DeVaughn said. "I'm very interested in researching their journeys to the U.K. and how they let Black suffering speak through their rhetoric on Civil Rights. I think the Civil Rights issue of today is criminal justice, and I'm going to learn how they tackled these issues in their time, but to also begin to think about how I can do it in my own time."
For his senior thesis, DeVaughn is studying the political theory and practice of another influential African American leader: Shirley Chisholm, who became the first Black woman elected to U.S. Congress in 1968. His research builds on the history of American education and incarceration systems as well as on-the-ground policy work in the offices of two California Democrats, Sen. Kamala Harris, who is now Vice-president Elect, and Gov. Gavin Newsom.
"Both inside and outside the classroom, I think about questions of justice, and how we cater to 'the least of these,' as it says in the Bible," he said. "My father was incarcerated for the first 13 years of my life, and where I come from, so many people are not provided adequate education and [end up in] the criminal justice system. I feel driven to not only fight for equity in that system, but in all the systems to which it is tied."