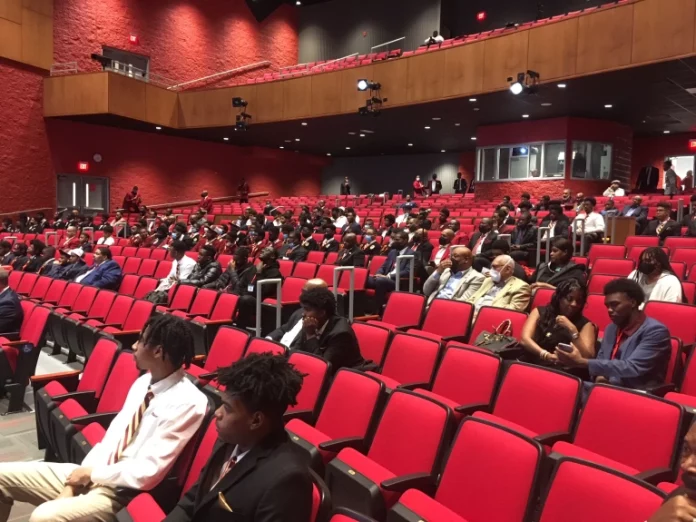 Turn on the television or open a newspaper and it's both likely and unfortunate news about young Black men, gun violence and murder will gain your attention.
Actually, violence has become such a common occurrence in black and Brown neighborhoods that one could argue its news value.
While leading and bleeding have always shadowed front pages, violence in Trenton and other urban areas has reached who gives a damn levels.
That's what made Saturday morning extraordinarily interesting as well-dressed young men entered Trenton Central High School.
Several hundred guests attended the Northeastern Province of Kappa Alpha Psi Fraternity, Inc. and the Trenton Alumni Chapter of Kappa Alpha Psi, Inc. 2022 Northeastern Province Kappa League Leadership Conference.
The full-day program curated by the Trenton Alumni Chapter, included African American and Latino young men (ages 14-18 years old), their chaperones, and members of Kappa Alpha Psi Fraternity.
The conference hoped to build awareness of a broad array of career opportunities, provide access to successful men and women whom they can relate, and galvanize the entire community with respect to the challenges faced by young men of color as they seek to realize a place of usefulness and honor in the world.