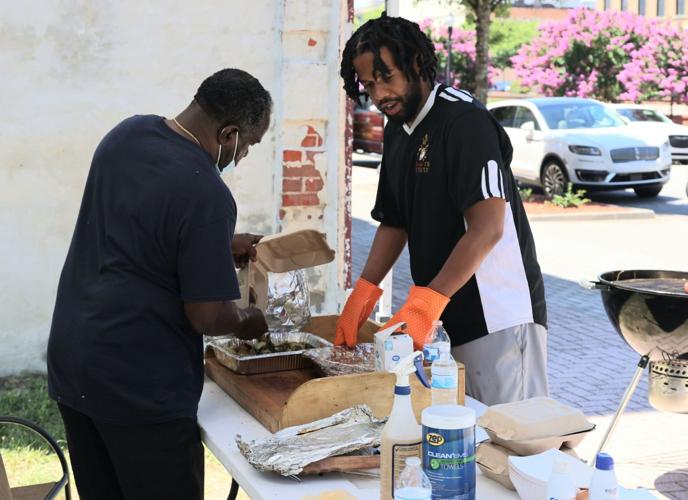 Sizzling Southern soul food, a sausage-cooking competition for bragging rights and free food for children were the highlights Saturday of Real Men Kook for Kids, a fundraiser co-sponsored by the Rocky Mount Alumni chapter of Kappa Alpha Psi to raise money for the Boys and Girls Clubs of the Tar River Region.
Fraternity President John Batts said Kappa Alpha Psi has conducted the Kook for Kids every year since 2013, and that it is their biggest fundraiser of the year.
Usually conducted at the Lucy Ann Boddie Brewer Clubhouse of the Boys and Girls Clubs at 405 Raleigh Blvd., Batts said the decision was made to hold the event this year at Harambee Square because the Edgecombe County Sheriff's Office was conducting an event nearby, the "We Are One Bike Ride," and the two events together might draw more people.
"It's about men cooking for youth," Batts said, "and the chance to provide positive role models for the children and for a chance to give back to the community."
Batts pointed out that all the fraternity men volunteering at the event were members from Edgecombe, Nash and Wilson counties, with ages ranging from the 20s to the 70s.