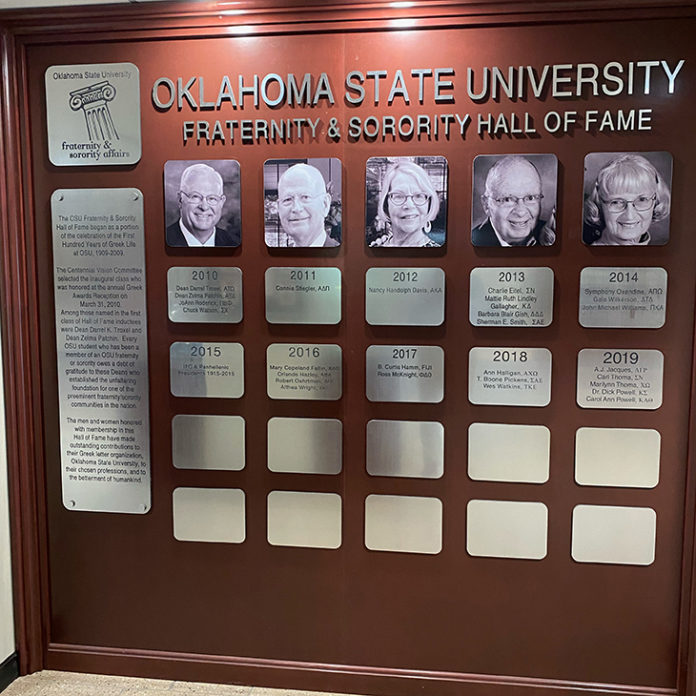 The Oklahoma State University Office of Fraternity and Sorority Affairs, in collaboration with the Greek Centennial Committee, has announced the 2022 Fraternity and Sorority Hall of Fame classes.
The classes will be honored at a banquet on Nov. 10.
The inductees are:
Betty Townsend, Kappa Alpha Theta
Beverly Schafer, Pi Beta Phi
Bud Townsend, Sigma Nu
Jan Polk, Pi Beta Phi
"The fraternity/sorority experience at OSU continues to be an integral part of the student experience. Our success is due in part to the dedication of outstanding alumni who give their time, talent, and treasure to our community," said Dr. Johnny Robinson, director of fraternity and sorority affairs. "We are privileged to honor our 2022 class which includes members of the Greek Centennial Committee who established the Fraternity and Sorority Hall of Fame."
The Fraternity and Sorority Hall of Fame was established in 2010 to celebrate the Greek Centennial and recognize the contributions of alumni who have made outstanding contributions to their organizations, OSU, their professions and society.