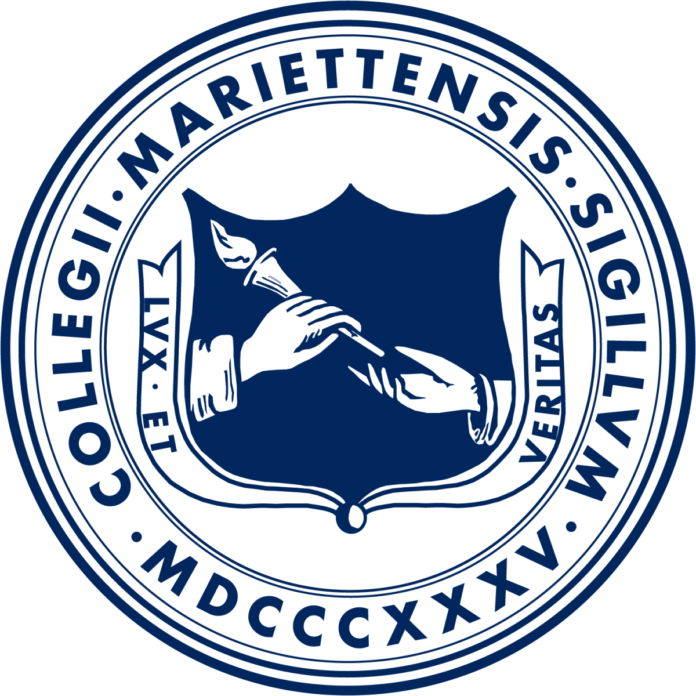 During Homecoming 2022, Marietta College's campus will be overrun by hundreds of alumni as they celebrate reconnecting with friends and faculty and also making new connections with current students.
One important annual tradition will also happen during this special weekend. Marietta College will honor four individuals during the annual Alumni Awards ceremony, which will take place at 9 a.m., Saturday, Oct. 15, in the Alma McDonough Auditorium.
"We are excited about this year's award winners, and we are pleased to honor them in this special way," said Dr. Erika Cornelius Smith, director of alumni relations and engagement. "We appreciate the hard work that the alumni association places on seeking nominations and selecting the recipients each year."
This year's award winners are Susan MacKenty Brady '94 (Distinguished Alumna Award), Luis Garcia '16 (Outstanding Young Alumnus Award), Robert Ferguson (MCAA Liz Tribett Service Award), and the late Dr. Gama Perruci (Honorary Alumnus Award).
[…]
Ferguson's recognition as the Liz Tribett Service Award winner is fitting after he served for almost 50 years as the chapter advisor for the Delta Tau Delta fraternity. During that time, he served as a mentor and friend to more than 500 Marietta College students – devoting a huge part of his life to the fraternity.
A 1971 graduate of the University of Cincinnati, Ferguson was a member of the Gamma XI chapter of Delta Tau Delta.
A life-long resident of Marietta, Ferguson returned to his hometown and became a successful CPA and business and civic leader. Known for his kindness and patience, Ferguson helped countless men succeed in the classroom and become campus leaders.
His volunteer resume is long, having served as the past president of the Marietta Chamber of Commerce and the Marietta Noon Lions Club. He has also won numerous community awards, including being named Marietta's Citizen of the Year. He has also served as a board member with organizations like Harvest of Hope and the Marietta Family YMCA.