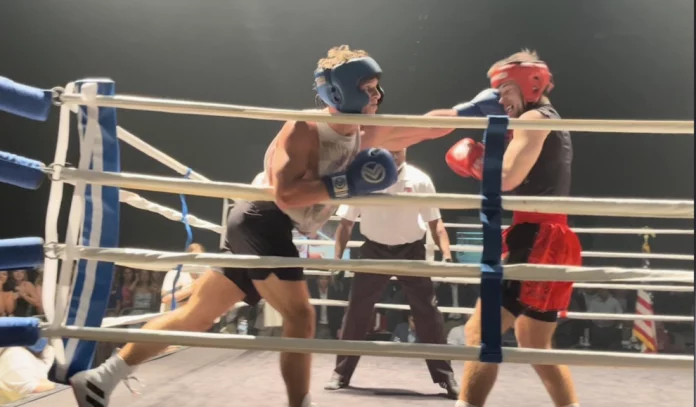 Thousands gathered at the Classic Center for Classic City Showdown, a charity boxing event hosted by the University of Georgia chapter of Delta Sigma Phi on Oct. 14.
The event featured representatives from many of the UGA sororities and fraternities. Each fighter went through training at Keppner Boxing and Fitness in Athens, Georgia, in preparation for the event.
Proceeds from Classic City Showdown went to the Red Cross of Northeast Georgia and the Ari Zarse Memorial Fund. The Ari Zarse Memorial Fund is a scholarship fund in honor of UGA student Ariana Zarse, who was killed in a hit and run accident in October of 2021. Zarse fought in and won Classic City Showdown last year, one week before her death.
The event began with a speech from Arianna Zarse's father in which he talked about his daughter's involvement in Classic City Showdown last year. He spoke about her determination and her win, commending the program for inspiring her to work hard for something new.
Don Mitchell, a senior communications major, talked about the sacrifices he made in order to keep up with the rigorous training for the fight, but said that winning the match made it feel worthwhile.
"Representing PIKE, seeing all my friends out there, seeing my family after, makes it all worth it."