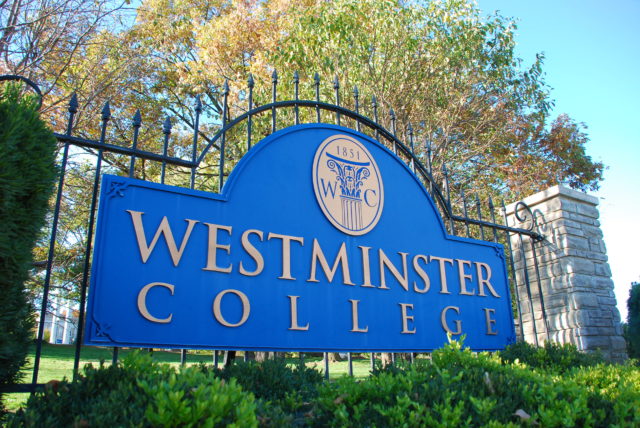 Eric Jordan served in Iraq as an infantryman with the United States Army's 101st Airborne Division. It was during his service in 2004 when a 2.5 ton vehicle he was traveling in detonated an improvised explosive device, which caused severe injuries to Jordan that would change his life forever.
A donation from a local fraternity hopes to make some aspects of his life a little bit better.
Members of the Alpha Eta chapter of the Kappa Alpha Order fraternity at Westminster College will give Jordan an all-terrain wheelchair at an upcoming Westminster football game.
The wheelchair will be presented to him during halftime of the upcoming football game on Oct. 22, where the Westminster College Blue Jays will go against the University of Northwestern-St. Paul Eagles.
Jordan will be traveling to the ceremony from his home in Firestone, Colorado. He will be joined by his wife Stephanie. This all-terrain wheelchair will allow Eric and Stephanie to go on hikes in the mountains and go fishing, which are both activities Jordan has had dificulity with because of his traditional manual wheelchair, a press release states.
The wheelchair that will be given to Jordan cost approximately $20,000. The money was all earned by Alpha Eta students in less than a year, according to Alpha Eta chapter advisor Al Jenkins.