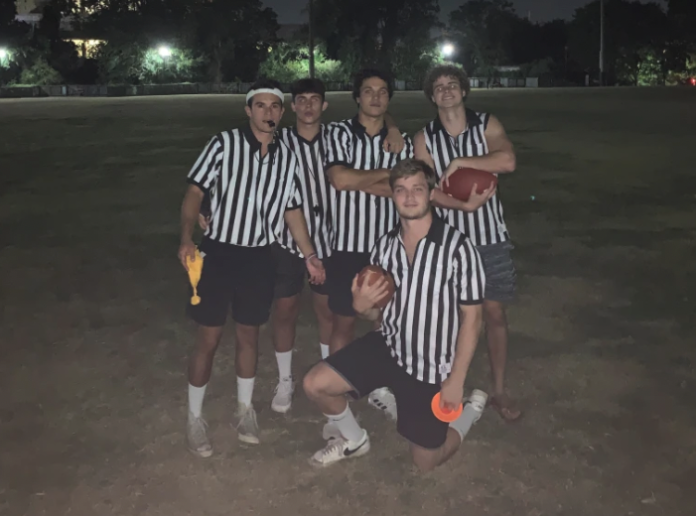 Over the summer, [Chi Psi Alpha Beta] Philanthropy Chair, Kyle Gallahue, B '24, reached out to Alpha Chi Omega at the University of South Carolina about a fundraising partnership. That discussion grew into a full-blown philanthropy week early in the fall semester, benefiting Mothers Against Drunk Driving (MADD) and Domestic Violence Awareness.
"We hang out with Alpha Chi Omega a lot," says Gallahue. "So it seemed like a perfect pairing for a fundraising event. We ended up with different daily events for most of a week and split the donations to our charities down the middle."
On Monday of their philanthropy week, Beta and [Alpha] Chi Omega did a pie-a-Chi event, in which people could pay $3 for one pie or $5 for two pies, and got to throw it in a Brother's (or Sister's) face.
"The guys were super excited to get involved with this," says Gallahue. "It not only gave them more opportunities to hang out together during the week, but giving them different event options meant not everyone felt like they had to get pie thrown in their face to do service."
On Tuesday and Friday, the two organizations set up percentage nights at local bars to raise money. That consisted of each bar donating a certain small percentage of sales to anyone who patronized that night and mentioned the fundraiser.