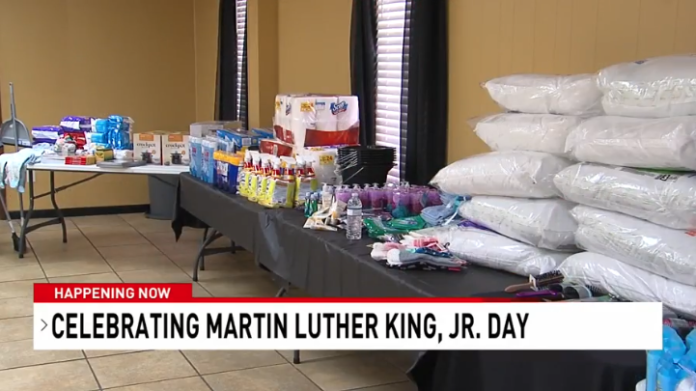 MOBILE, Ala. (WPMI) — Monday was Dr. Martin Luther King Jr Day, a day where we celebrate the civil rights leader's birthday and honor the sacrifices, he made to better our world. For many this is just a holiday, but for others today is all about serving the community. In addition to equality, community service is something that Dr. King always held in high regard. People who I spoke with today told me instead of today being a day off, it's actually a day on.
"Today is not about me, today is about MLK and his legacy and doing my part and what I can," says Kate Raines, a participant in a MLK march.
Today community members showed how they were keeping the dream alive- whether it was to take to the streets and march or through donating to organizations that need it.
Members of local chapters of Alpha Phi Alpha Fraternity Incorporated did both, walking alongside others and collecting donations for the Penelope House, a safe haven for victims of domestic violence.
"Our fraternity decided to do a collection of pillows, toiletries, crock pots, you name it just to help the people at the Penelope House," said Jordan Carter, a member of Alpha Phi Alpha.
They also did a collection of monetary donations as well. Carter tells me he and Dr. King shared the same fraternity, sharing those same ideals of community service to all mankind.