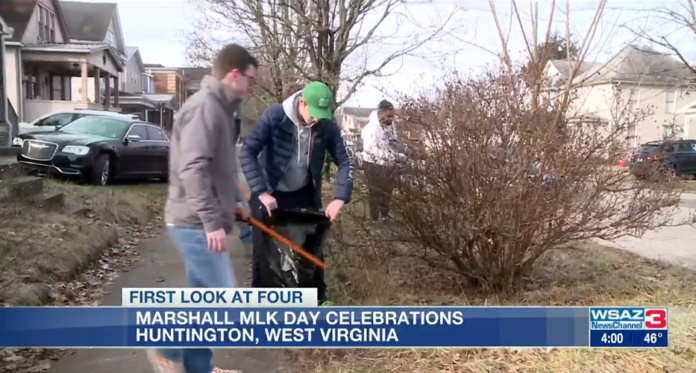 HUNTINGTON, W.Va. (WSAZ) – Marshall University students and faculty picked up trash along the streets of Huntington Monday. It's their way of honoring the life and legacy of Dr. Martin Luther King Jr. by having their own day of service.
It started with breakfast at Real Life Christian Center Church on Ninth Avenue.
"To commemorate the MLK Day, we are doing a community clean up, sponsored by the NAACP," said Pastor Charles Shaw. "We'll be making a clean up from Eighth Avenue to 10th Avenue, and from 20th Street to 28th Street."
Students from many different groups and organizations gathered to clean up the community together. Student athletes, Greek life, and professors giving back to remember why they get a day off of classes.