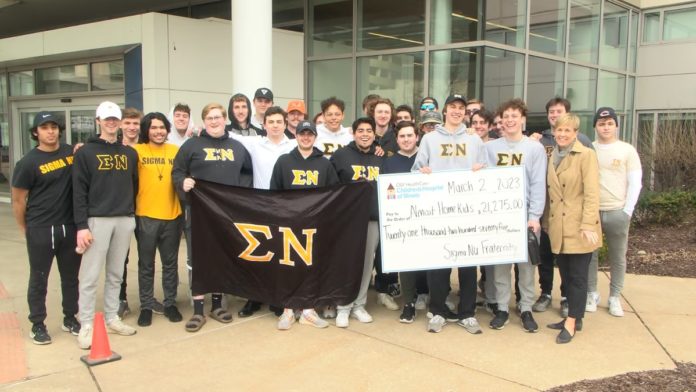 Members of the Sigma Nu chapter at Bradley University hit the road today – running from Bloomington to Peoria.
In previous years, members of the fraternity would leave the CEFCU Arena at Illinois State University as they carried the game ball for the rivalry game with ISU all the way to Peoria.
In recent years though, they have been presenting a check to OSF Children's Hospital in Peoria at the finish line instead.
They do this to raise money and awareness for a charity called Almost Home Kids – which helps children who are released from hospital care but aren't quite ready to go home.
The frat says events like the run makes them proud to be a part of Greek life.
"Events like this is what really makes fraternities thrive in my opinion," said Sigma Nu philanthropy chair Dylan Makare. "This is something that all of us have gotten behind, all of us look forward to, and raising $21,275 for this great organization has honestly been a feeling that I can't even describe. It's been incredible"
The money raised came from donations from alumni and other philanthropic events held by the fraternity.