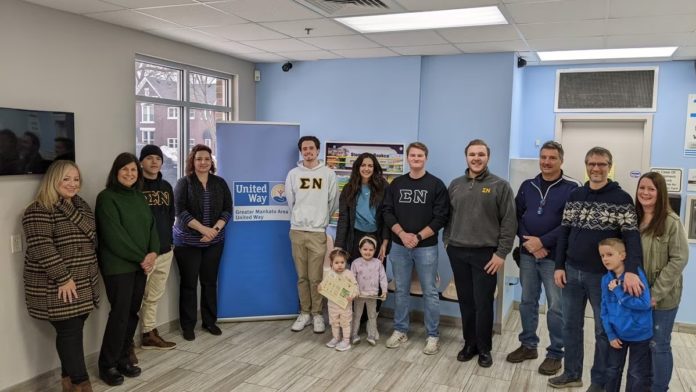 MANKATO, Minn. (KEYC) – Greater Mankato Area United Way and groups at Minnesota State University Mankato wants to give children more access to the world of reading.
The organization and MSU Mankato are partnering to install bookshelves at three area laundromats that are participating so far in the "Stomper's Bookcase" project.
The university's Community Engagement Office and Sigma Nu Fraternity approached United Way about the project.
Other projects like this have been started in other communities around the country.
By putting books in these places that are available for children to read or take home, the organizations aim to increase children's literacy.
Capstone donated books through the United Way's Books for Kids program, while Lloyd Lumber provided similar services — donating supplies, construction and installation of the shelves.
Sigma Nu will be maintaining the regular upkeep and book rotation.