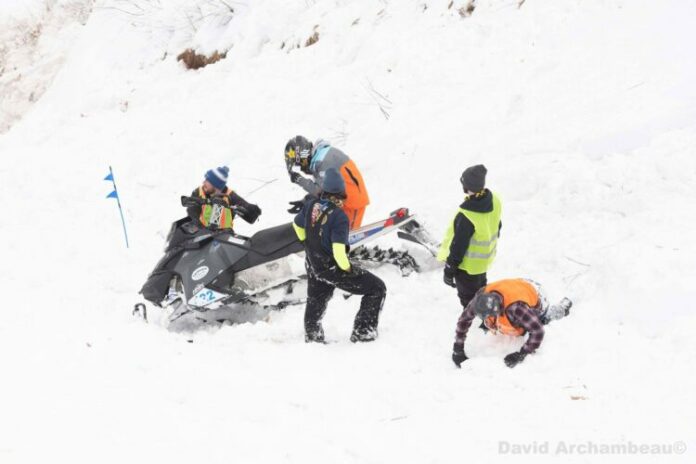 For the past four years, members of Sigma Tau Gamma fraternity at Michigan Tech have been working as hill jockeys at the snowmobile hillclimbs in South Range.
A hill jockey is a person that helps a hillclimber get their snowmobile unstuck. They also keep the snowmobile from going down the hill without the driver.
The brothers of Sigma Tau Gamma are located in different places on the side of Whealkate Bluff. They work in groups of two to three. Every hillclimb close to 100 snowmobiles are lifted up and turned around.
"Although it was a lot of fun watching these machines go up this big hill, it can be a lot of work. Depending upon where you are located on the hill," explained Andrew Phelps, Sigma Tau Gamma member. "I was located on the lower side of the hill. This is where there are the hardest gates and most riders get stuck and fail."
Since Sigma Tau Gamma began as the hill jockeys for the Mid America Snow & Terrain Expert Racers (MASTERS) hillclimbs, the fraternity has never asked for any financial support from the circuit or the drivers.
They did it because they love it!
"The Hillclimb is probably one of my favorite service events I have done. You get to watch these extremely cool snowmobiles, some with professional drivers driving them, competing against others to climb this massive hill," commented Phelps.