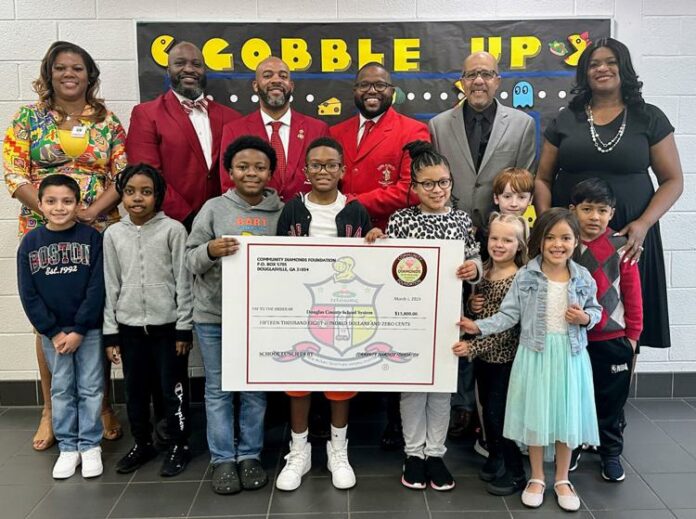 As members of the Carrollton Douglasville Alumni Chapter of Kappa Alpha Psi Fraternity, Inc., were volunteering in the school system they noticed a need in the lunch program.
Members discovered that many students on all grade levels had school lunch debt.
Recently, the fraternity helped eliminate that debt by presenting the school system with a check.
Fraternity members visited Annette Winn Elementary School on March 2 to present the district with a check for $15,800 to cover lunch balances of all 20 elementary schools, Stewart Middle School and Douglas County High School.
"We definitely wanted to target all the elementary schools," said Antoine Thompson, the civic action chair for the fraternity. "We discovered a great need as we were volunteering."
Thompson said coming out of COVID, the school system no longer offered free breakfast and lunch to all students.
He said many households had forgotten to apply again for free lunch assistance.
"We want to help those families with the paperwork moving forward," Thompson said. "We have had the opportunity to develop a good relationship with the school system. We want to offer support and help educate the families on the process."