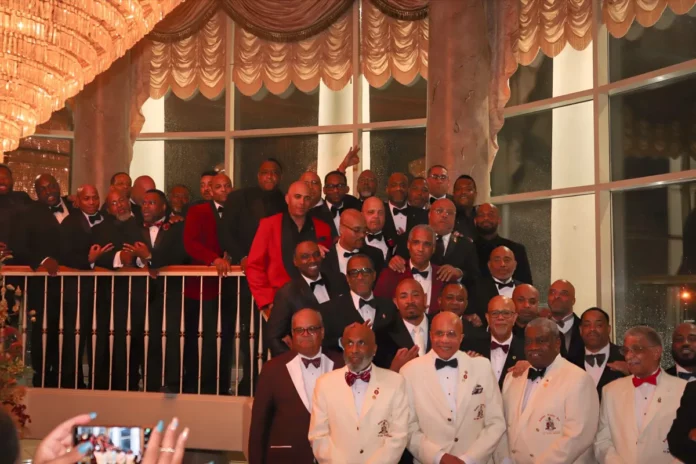 The Kappa Alpha Psi Foundation of Metropolitan Baltimore (KAPFMB) and the Baltimore Alumni Chapter of Kappa Alpha Psi Fraternity recently held the 50th Annual Night in Kappa Vegas Gala fundraising event.
The men packed out Martin's West in Baltimore with more than 1400 guests who joined them to "party with a purpose."
The annual fundraising event, which included a silent auction and casino games, took place on March 3. According to information released by the organizations for press, funds raised will "support community philanthropic programs, scholarship programs, and mentorship programs."
Kappa Alpha Psi Fraternity was founded on the campus of Indiana University on Jan. 5, 1911.
As part of their commitment to the community, students in the area have received more than $500,000 in scholarships from KAPFMB. The organization has mentored more than 400 at-risk teen males in the local area and operates the Kappa Youth and Community Center, located at 1207 Eutaw Place in Baltimore City.