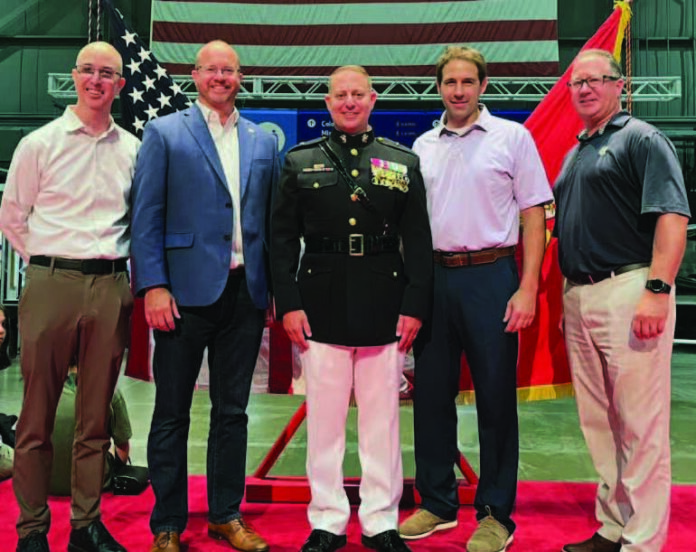 Brigadier General Mark A. Cunningham (pictured above)
NATO Joint Warfare Centre (JWC), Stavanger, Norway, welcomed its new Deputy Commander and Chief of Staff, U.S. Marine Corps Brigadier General Mark A. Cunningham Ohio State '93, on Monday, August 29, 2022.
Brigadier General Cunningham most recently served as the Deputy Commander of the Force Headquarters Group, a major subordinate command within Marine Forces Reserve.
Deployed to Afghanistan to serve as the Senior Intelligence Analyst for a joint task force in support of Operation Enduring Freedom in 2011, Cunningham provided intelligence for more than 110 combat operations.
Cunningham is a graduate of The Ohio State University, University of Dayton, and the U.S. Air University. His awards include the Legion of Merit, Defense Meritorious Service Medal, Meritorious Service Medal, Navy and Marine Corps Commendation Medal, among others.
Zachary A. Myers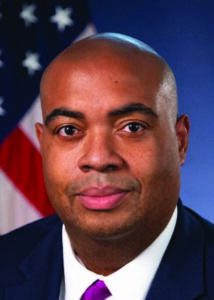 Zachary A. Myers Stanford '01 took an oath to defend and protect. He is committed not only to the pursuit of justice but also to service, fair play and honor. He serves on behalf of his country — the people. Loyal, honorable and compassionate, Myers models the values of Phi Kappa Psi. Nominated by President Biden in July 2021 and confirmed by the Senate in September, Myers was sworn in November 15, 2021, as the U.S. Attorney for the Southern District of Indiana. While the appointment was an accomplishment on its own, it was also another step for Myers as he became the first black attorney to hold the position in the Southern District of Indiana.
John Driskell Hopkins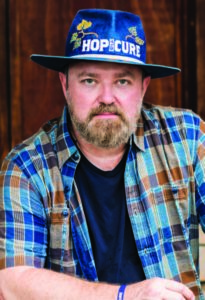 Musician John Driskell Hopkins Georgia '90 announced the formation of the Hop On A Cure Foundation in May 2022, in the wake of his diagnosis with the degenerative neuromuscular disease, ALS (Lou Gehrig's disease). This fatal disease progressively diminishes an individual's ability to control voluntary muscle movements which include speaking, eating, ability and eventually breathing. There is no known cure and no effective treatment. For almost 20 years, Hopkins has been a member of the Grammy-winning Zac Brown Band as well as a noted musician in his own right. Currently his ALS symptoms are progressing slowly, and he hopes to continue playing for many years.
Hop On A Cure was founded with the goal of raising funds to finally find a cure for ALS. Any support from Hopkins' Fraternity brothers would be much welcomed and appreciated. Please follow HopOnACure on all social platforms and check out hoponacure.org.
Brand A. Newland & John Greenwood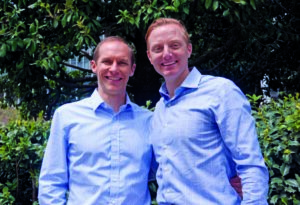 Chapter brothers Brand A. Newland Iowa '00 and John Greenwood Iowa '00, pooled their personal and professional passions into developing Goldfinch Health. They connect experienced healthcare professionals with patients to provide answers to questions most would never know to ask. "Doctors and surgeons are doing the best they can. It is simply not easy to navigate the system, and patients need individual attention," Newland emphasized. "Folks need help. Advice. Advocacy. Support through surgery and recovery." That is where Goldfinch thrives.