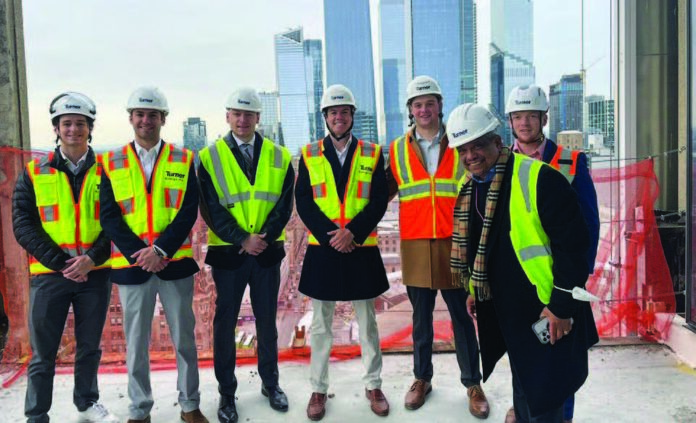 Explore is a multi-day in-person externship experience where a cohort of students with similar fields of study and professional aspirations gather with alumni hosts. The program aims to provide participants with valuable, real-life professional insights and perspectives from alumni in the career sector of their interest. Explore is an application-based program and participants are selected on a rolling acceptance basis.
The program was piloted January 9-11, 2023, in New York City with a cohort of undergraduates. Explore was hosted by Justin Natalizio DePaul '13 at Marcus & Millichap's Manhattan Office. The program centered on Real Estate (finance, commercial, residential, management, etc.) and Construction, Engineering, Architecture and Design.
Participants took part in large group activities and engagement, as well as small group sessions related their respective interests. They engaged with leaders in the industry and participated in immersive experiences with several high-profile companies such as Rockefeller Group, Turner Construction Bond and RFR.