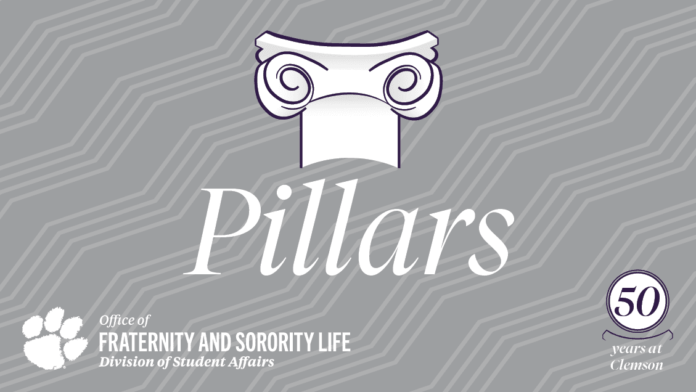 The Office of Fraternity and Sorority Life announced today its inaugural class for the "Pillars of the Community." Among the six recipients are a former Clemson University president, current Board of Trustees chair and two active employees. The "Pillars of the Community" gala is scheduled for 6 p.m. on Saturday, April 22 at the Madren Conference Center.
"We are thrilled to announce this inaugural class of six amazing individuals whose contributions to over 50 years of fraternity and sorority experiences at Clemson are well-documented," said Gary Wiser, assistant dean of students and director of Fraternity and Sorority Life. "Their impact extends to the University and local community as well, and we look forward to recognizing these individuals for their service to Clemson during our April gala."
James F. Barker was the 14th president in Clemson University history, serving in the role from 1999-2013. During his tenure, Clemson was consistently ranked one of the nation's top 25 public universities by U.S. News & World Report. The Clemson University International Center for Automotive Research (CU-ICAR) and the Clemson University Restoration Institute (CURI) were developed during his presidency as well. Prior to his time as president, Barker served as dean of architecture from 1986-99. Barker was a member of Delta Kappa Alpha (now Alpha Tau Omega) and graduated from Clemson in 1970.
Bobby Clark is director of procurement and vendor management with Clemson Computing and Information Technology (CCIT). He was chosen to lead the Business, Procurement and Legal Advisory Committee for Internet2, a community providing a secure high-speed network, cloud solutions, research support and other services tailored for research and education. At Clemson, Clark was a member of Alpha Phi Alpha Fraternity, Inc. and earned his undergraduate degree in computer science in 1988. He is a longtime adviser for Alpha Phi Alpha. Clark — who has worked at Clemson for over 30 years in a number of IT support roles — was a member of the President's Leadership Institute in 2018.
[…]
Jerome V. Reel, Jr. served Clemson with distinction as a faculty member, administrator and historian. He began his association with the school in 1963 before earning the dean of undergraduate studies position in 1979. He was promoted to senior vice provost in 1992, a position he held until his retirement in 2003. Reel received the Alumni Master Teacher Award in 1975, was named Honorary Alumni in 2000 and was recognized with the Clemson Medallion — the highest honor conferred by the University — in 2014. He was a longtime adviser for Pi Kappa Alpha.
[…]