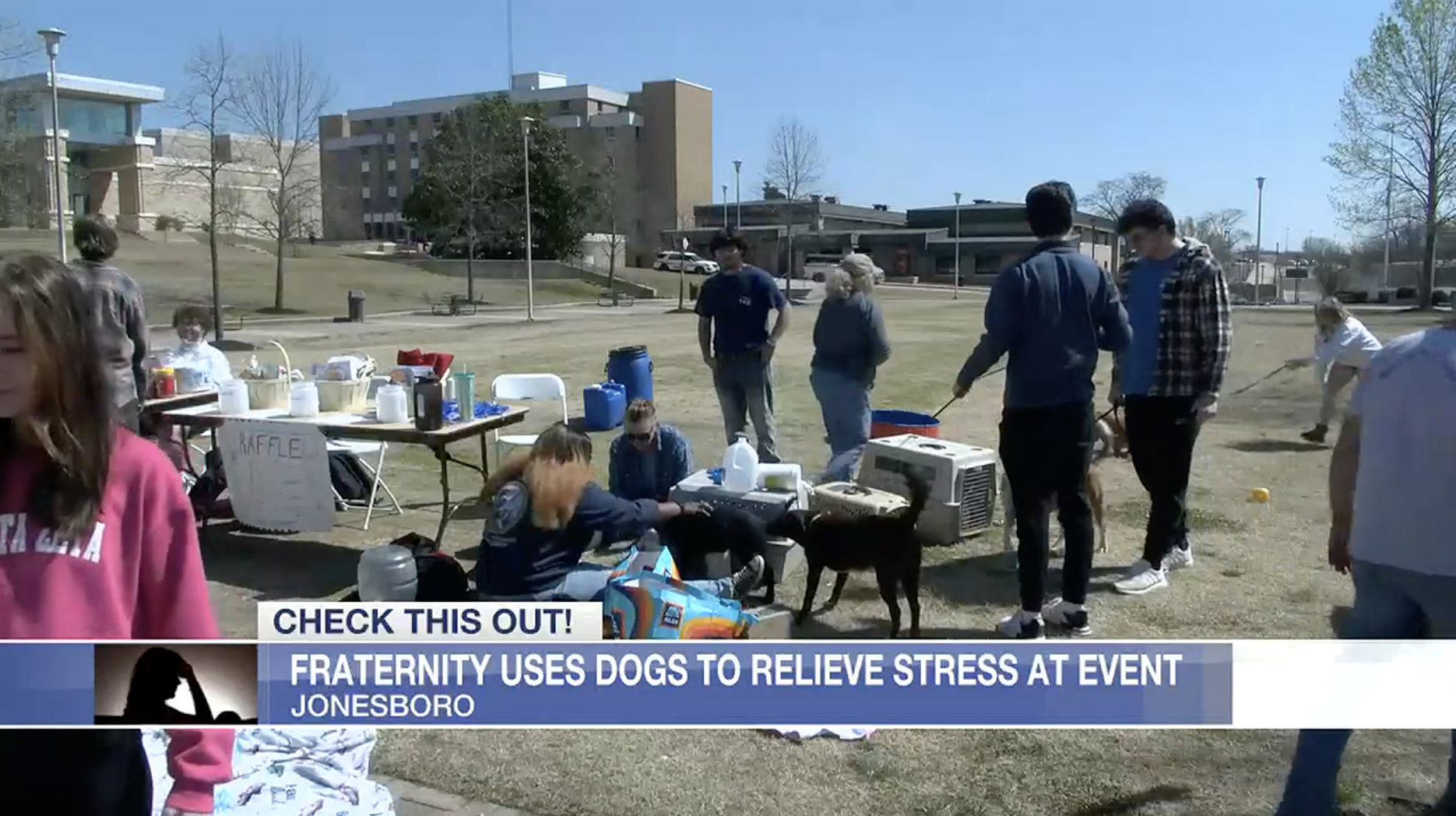 JONESBORO, Ark. (KAIT) – An event at Arkansas State University gave students a way to cope with stress while giving back to furry friends around the community.
On Wednesday, March 29, Biscuits Legacy hosted by Tau Kappa Epsilon brought dogs from local shelters to campus to allow students to interact with them.
The fraternity raised money for the shelters and was able to give those dogs who have been through a lot a chance at happiness.
Freshman Robert Chesser said it's a win-win situation for everyone.
"It feels great not only giving these dogs a chance to get out of the kennel and interact with people, but it's also good for everyone else because dogs make people happy, they help destress us from the very stressful lives we all live on campus," he said.
Tau Kappa Epsilon was accepting donations, with every penny going back to the shelters to give the dogs a better life.
Copyright 2023 KAIT. All rights reserved.