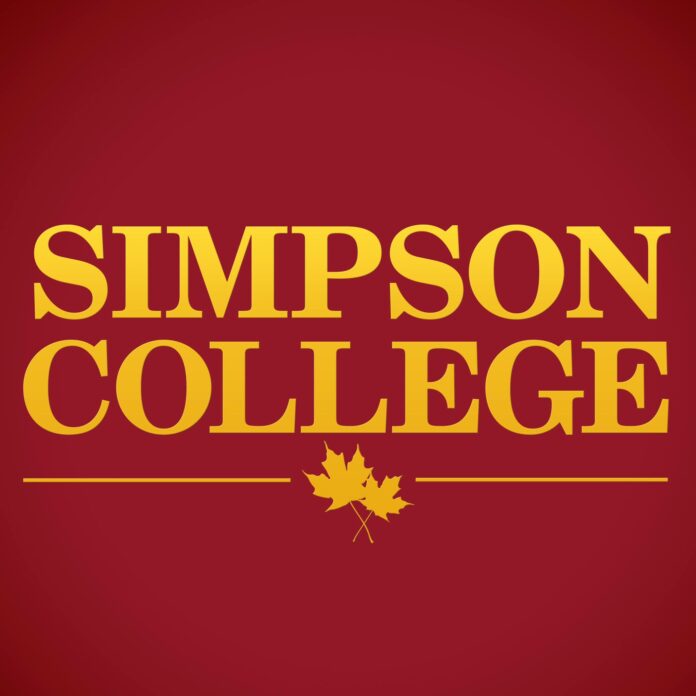 This past week, March 27 through the 31, Simpson Colleges fraternities and sororities gathered together for a week full of games and challenges to connect the Greek chapters.
To kick the week off, house banners were revealed on Monday, along with mini-challenges Hungry Hippo and flip cup. Tuesday consisted of field day activities where they competed in the president's egg and spoon race, ring-toss challenge, dizzy bat race and lastly the volleyball tournament. Wednesday was "Minute to Win It" where Greek life joined to participate in activities such as the elephant march, Tic Tac tweezer, dizzy mummy and trivia. Thursday was the scavenger hunt challenge and later the lip sync challenge. Friday was the award ceremony, where they announced the winners of the five different categories, with Delta Delta Delta (Tri Delta) named the overall champions of Greek Week 2023.
Outstanding Chapter President was won by David Hollingsworth of Lambda Chi Alpha. Scott Krueger from Lambda won Fraternity Member of the Year while Hannah Mulligan of Pi Beta Phi won Sorority Member of the Year. For Outstanding New Members Eli Jauron (Sigma Alpha Epsilon) won on the fraternity side while Alivia Eaton (Tri Delta) won on the sorority side. Outstanding Academic Program was won by Tri Delta, Alpha Tau Omega (ATO) won Outstanding Philanthropic Program and SAE won Outstanding Greek Relations. Overall Greek Week standings in order are as followed: Tri Delta, SAE, Kappa Kappa Gamma (KKG), Pi Phi, Lambda, with ATO and Kappa Theta Psi (KOY) tying for last place.
"All of the activities were pretty well received by the students, and I think everybody who went had a good time," Associate Dean of Students Rich Ramos said.
Nic Warrington, President of ATO enjoyed the week full of competition amongst the other Greek houses. "It was my first Greek Week as the chapter president of the Alpha Tau Omega Fraternity. I saw a lot of our members bond together and overall enjoy the week. The events during the week also gave time to interact with other chapters as well. Our members got to know a lot about the other chapters through this interaction. We were also pleased to have received an award from Greek Week— Outstanding Philanthropic Program. This gave our members something to be grateful for and show that our signature event, Freezin' for a Reason, is so popular and superior to other chapter houses."
Bringing the bond between the different sororities and fraternities on campus is what this week is all about. Connecting as a whole, for an entire week full of fun events.
"Every member of our chapter was involved in at least one event, whether that was the banner, "Minute to Win It" games, the lip sync, or something else. We enjoyed growing closer as a chapter and continuing to build the Greek community across campus," Caitlyn Potter, President of Tri Delta, said. "It is always fun to collaborate with other chapters for volleyball and see what they come up with for the other events. We hope that those not in Greek Life saw the excitement of Greek Week and look to join Greek Life next year."