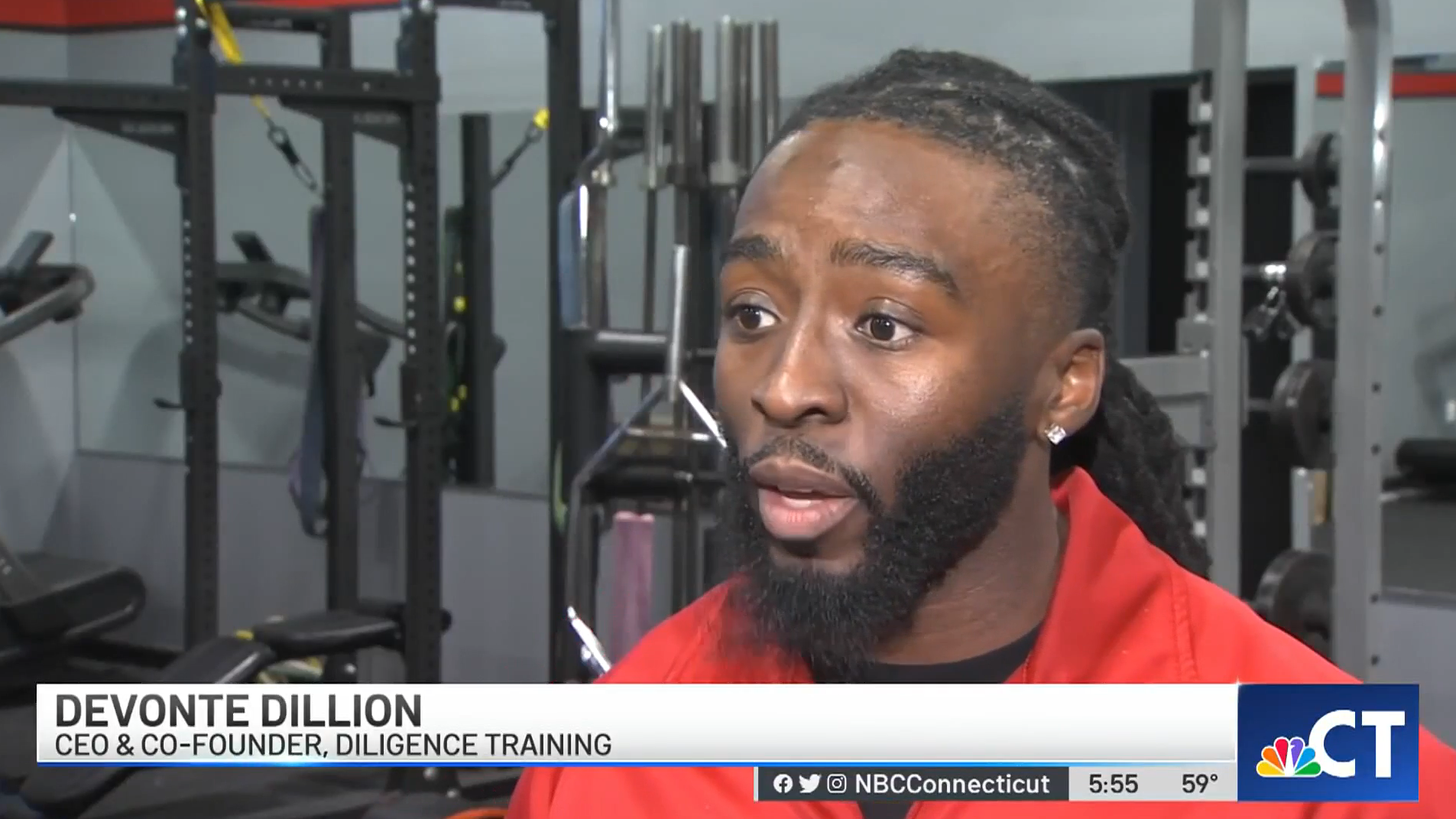 For Devonte Dillion and Terrell Huff, there's no place they'd rather be than pouring into their community.
They're the co-founders of Dilligence Training, a health and wellness center where fitness is a physical thing and a mindset. They train women and men, young and old, in group and one-on-one at their East Hartford gym.
Beyond the reps and circuits at Dilligence, Dillion and Huff, who have been friends since they were kids, played football together at Windsor High, and then joined the same fraternity in college, there's a deep commitment to community service.
Since their founding in 2019, they have volunteered with the Boys & Girls Club, Our Piece of the Pie, and The Kappa League, the young men's mentorship program of their fraternity, Kappa Alpha Psi Fraternity, Inc.
"I want to be who I needed while I was growing up. So for them, they may have never seen a CEO, they may have never gotten the opportunity to ask certain questions where they can be transparent to someone that looks like them," Dillion said.
At East Hartford High School, they're behind Gear Up CT. In weekly sessions with students, they're creating a safe after school space for kids to talk, while leading with a focus on social and emotional learning.
"It circles around three things: environment — you are the company that you keep community, focusing on having involvement — when you're informed and involved, you're getting more out of it, and then lastly — just empowerment. We're men of color. We have a business. We're entrepreneurs. We also are trainers. We've been athletes. So it's empowering them that I was once in your shoes, and there's no reason why you can't be me or do something better than what I'm doing," Huff said.