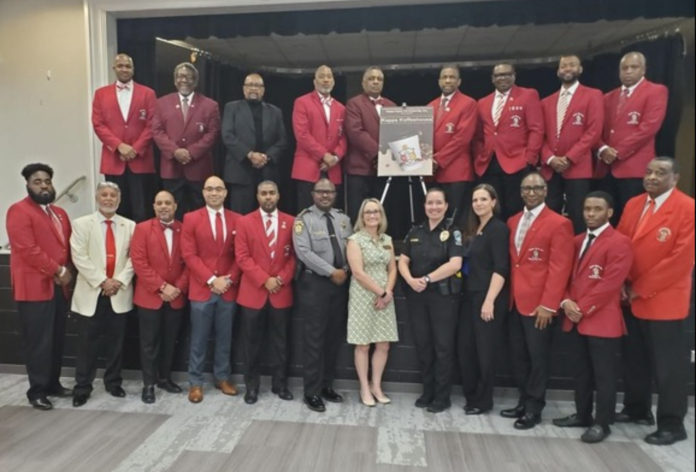 CONYERS, GA—The Conyers-Covington Alumni Chapter of Kappa Alpha Psi Fraternity, Inc. recently held its Spring Koffeehouse Town Hall at the JP Carr Community Center in Conyers. Approximately 120 citizens attended the event.
The forum, "Domestic Violence & Community Safety," focused on police response to mental health episodes.
The distinguished panel leading the discussion included Rockdale County Sheriff Eric J. Levett; City of Conyers Deputy Police Chief Kimberly M. Lucas; Mary M. Torres, Victim Witness Assistance Program manager, Rockdale County District Attorney's Office; and Ashley Dykes, executive director of Project Renewal Domestic Violence Intervention Program, Inc.