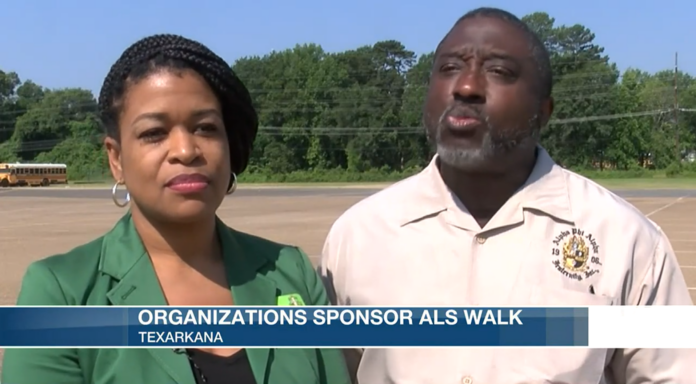 TEXARKANA, Ark. (KSLA) – Razorback Stadium in Texarkana is the site for a special walk/run on Saturday, June 3. The event will honor a former educator, Patricia Kenner, who died from ALS, also known as Lou Gehrig's Disease.
"She put her name to the plow to uplift our community and that is why we want to uplift in her name," said Anthony Ware, a member of Alpha Phi Alpha.
"Which is a disease that affects the brain, slowly taking away your ability to walk, to eat, and eventually breathe," said Rea Allen, a member of Alpha Kappa Alpha.
The Alpha Kappa Alpha Sorority and the Alpha Phi Alpha Fraternity have teamed to organize this event. Allen says Keener was an Alpha Kappa Alpha member as well. The theme of the walk is "Stepping Closer to a Cure."
"In her last days, it was her wish we would educate others on that there is no cure for the disease currently, but there is hope," Allen said.
Organizers say they hope to make this an annual event, with all the proceeds going toward the Arkansas Chapter of the ALS Association in Rogers. Friends of Keener continue to praise her contributions to the Texarkana area.
"Patricia Keener was an educator at the Texarkana Arkansas School District. She served her community, and that union has brought us together to serve our community, to highlight and bring education and research funds for this debilitating disease," Ware said.
Officials say you can still register to be part of this event before the kickoff at 9 a.m. Saturday, June 3.