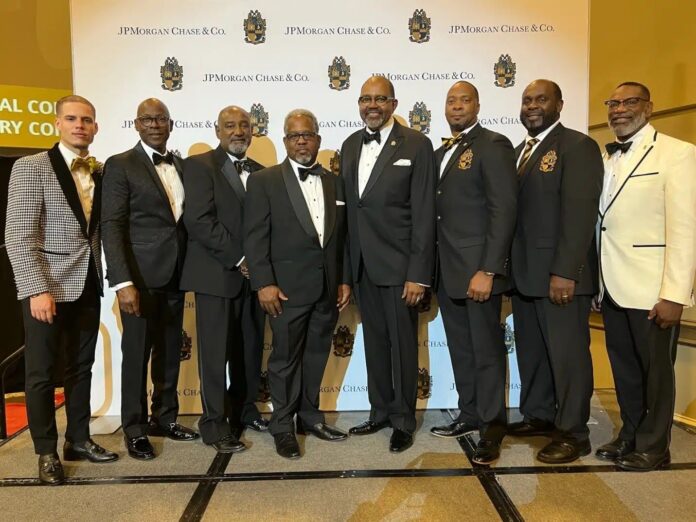 The Omicron Rho Lambda Chapter of Alpha Phi Alpha Fraternity, Inc., of Vicksburg, was awarded the March of Dimes Project Alpha award. This award was presented at the 97th General Convention held in Dallas, Texas July 25th – 30th, 2023. The convention had over 5,000 attendees. This award was given based on the fraternity's efforts in supporting the March of Dimes healthy baby initiative, teen pregnancy prevention and our work with the Project Alpha Leadership Club. The Vicksburg chapter competed against Alpha Phi Alpha chapters from all over the nation and some international chapters.
Alpha Phi Alpha Fraternity, Inc. and the March of Dimes Birth Defects Foundation began collaboratively implementing Project Alpha in 1980. This collaborative project is designed to provide education, motivation, and skill-building on issues of responsibility, relationships, teen pregnancy, and sexually transmitted diseases for young males ages 12-15 years. Designed to provide young men with current and accurate information about teen pregnancy prevention, Project Alpha consists of a series of workshops and informational sessions conducted by Alpha Phi Alpha Fraternity brothers.
Project Alpha Leadership Club is a youth auxiliary sponsored by the Omicron Rho Lambda Chapter's educational foundation since 1989. This auxiliary focuses on "At-Risk" young men from ages 12 to 17 in conjunction with our March of Dimes efforts. Club members and mentors meet once a month during the school year. Activities include, but are not limited to, workshops on family values, self-esteem, sexual behavior, life after school, leadership skills, workforce development, and scholarship/academic achievement.
The Omicron Rho Lambda Chapter of Alpha Phi Alpha Fraternity, Inc. would like to acknowledge Mayor George Flaggs and the Board of Alderman, Ms. Shawn Jackson and the Warren County Board of Supervisors, Judge Toni Terrett, and Attorney Kimberly Nailor for supporting the Project Alpha Leadership Club endeavors.