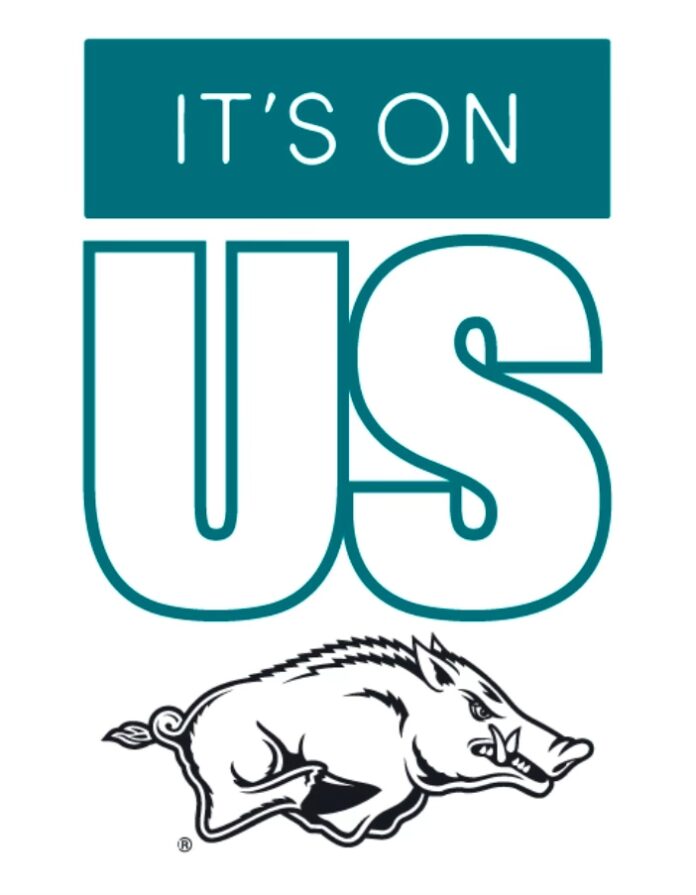 The Charlie and Cappy Whiteside Greek Life Leadership Center at the University of Arkansas is holding its annual "It's On Us Week," Oct. 9-15 on the University of Arkansas campus.
"It's On Us," launched in 2014, is a campaign to raise awareness and help put an end to sexual assault on college campuses. The campaign serves as an opportunity for students to be a part of the solution. "It's On Us" asks everyone to step up and realize they can help end sexual assault.
"The aim in hosting this week is to provide opportunities to support survivors, educate individuals on consent, debunk various myths surrounding sexual assault and sexual violence, and to bring awareness to the problem," said Parice S. Bowser, Assistant Vice Chancellor for Greek Life and Associate Dean of Students. "We will also want students to know that there are various campus and community resources available."
The "It's On Campus" program began in the White House with backing from former President Barack Obama and then Vice President Joe Biden, and now has over 82 sponsors. The "It's On Us" campaign aims to reach a broader base of the population through its pledge and awareness efforts.
Everyone is encouraged to sign the official It's On Us pledge, which will then put their name on the pledge list on the official website.
This year, Greek Life has partnered with a variety of campus and community partners including the Interfraternity Council, Panhellenic Council, National Pan-Hellenic Council, United Greek Council, Associated Student Government, Sexual & Relationship Violence Center, UA Title IX Office, and Office of Student Accountability.
"IT'S ON US" EVENTS
Monday, Oct. 9
"The Official Launch", 11:30 a.m. to noon, South Terrace, Arkansas Union
"It's On Us" Information Table, noon to 2 p.m, Arkansas Union Mall
Tuesday, Oct. 10
"It's On Us" Information Table, 11 a.m. – 2 p.m., Union Mall
ASG Glow Run Event – 7:30pm, Union Mall
Wednesday, Oct. 11
Letters to Survivors – 11 a.m. – 1 p.m. – Union Mall
Its On Us to Have Empthy – 6-7 p.m. – POSC A211
Thursday, Oct. 12
Prevention Training- 6-7 p.m. – closed event
Survivor Support 101- 6-7 p.m. – AGRI 0115
Friday, Oct. 13
TEALGate – Union Mall – 11:30 a.m. – 1:30 p.m.
Take the Pledge Information Table – Union Mall – 11 a.m. – 2 p.m.