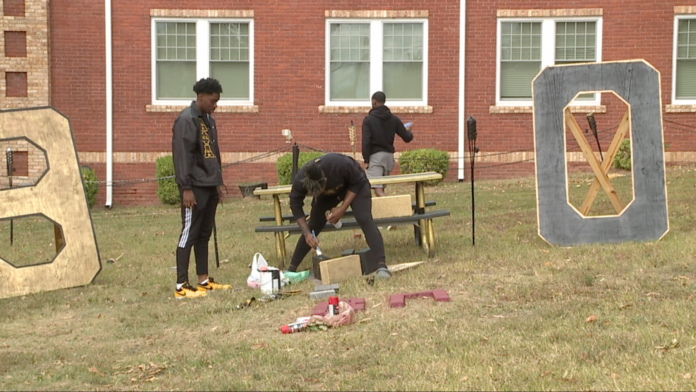 A West Tennessee college celebrates the start of their homecoming with a tradition.
Lane College kicked off their homecoming this week with an old tradition that includes Greek members across the campus.
Members of the National Panhellenic Council began decorating their plots to welcome home members of their organizations and to show representation for those who are unfamiliar with what Greek life is.
Lane College currently has seven of the nine organizations on their campus, but those that are active will have their plots available to be shown.
Members of Alpha Phi Alpha Fraternity Incorporated began decorating their plots Sunday afternoon, with symbols to represent their founders and their organization as a whole.
Chapter president Braxton Laster says more about this year's plots.
"Anybody can come around and see the plots, that's why were setting them up, it's homecoming season, we want everyone to feel welcomed and comfortable, but also we want to show what Greek life is for those who do not know what Greek life is, so we put our plots on display," Laster said.
Laster also adds that he is excited for other homecoming events such as the step show.
Click here for a full schedule of Homecoming events.