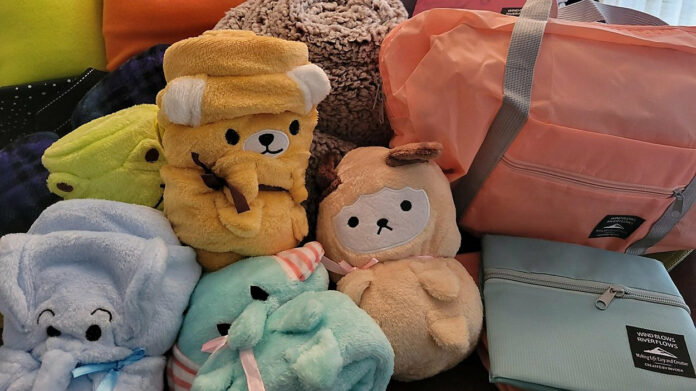 A local fraternity is bringing the treat of Halloween to two local nonprofits that serve women and children. 
This past week, Omega Psi Phi Fraternity, Inc., Zeta Omega Chapter, purchased and donated dozens of children's blankets and duffle bags to the Journey Center for Safety and Healing, and The Haven Home.
"This is one of several community outreach programs we hold in Greater Cleveland throughout the year," said Tony Charles, Sr., who leads the chapter's "Conflict Resolution" program, which supports schools and social service organizations.
"Omega Psi Phi strives to uplift families," he added.
Woodmere Village Mayor Benjamin Holbert, a fraternity member, also coordinated a "special delivery" of Halloween candy from local business owner, David Price.