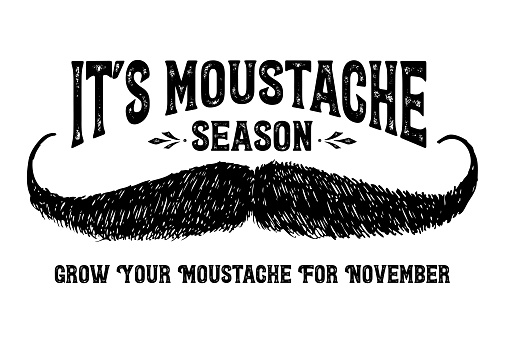 Throughout the month, you'll see more facial hair sprouting up across campus as JSU students and employees participate in No Shave November to support two worthy causes.
The University Police Department has joined the United Way of East Central Alabama's Beards for Books campaign. The goal is to provide books to Calhoun County children enrolled in the Dolly Parton Imagination Library Program.
Dolly Parton's Imagination Library is a book gifting program that mails free, high-quality books to children from birth until they begin school, no matter their family's income. Of the more than 3,100 children enrolled in the program in Calhoun County, 545 of them reside in the 36265 zip code. That means 36,000 free books are being delivered yearly to children living in and around Jacksonville!
While the program is free to children, it costs the nonprofit organization $30 per child in administration fees. Each UPD officer participating in the Beards for Books campaign will sponsor two children in the program by donating $30 in November and December. Help our friendly officers promote childhood literacy and a lifetime love of reading – make a contribution to the campaign! For more information, contact Jason Sumner at jsumner1@jsu.edu or 256-499-0060.
While the UPD is raising money and awareness for children's literacy, the Interfraternity Council is hosting a series of fundraisers for the Movember Foundation, which supports men's health issues including mental health, suicide prevention, and testicular and prostate cancer.
The IFC is asking all men on campus to pledge $10 and grow a mustache throughout November. At the end of the month, participants can pay $5 and compete in a mustache competition for Best Mustache, Funniest Mustache and Coolest Mustache.
"It's a great way to start a conversation," said Josh Robinson, assistant dean of students for Fraternity and Sorority Life. "You don't see a lot of men with a mustache, so grow one out and when people ask 'Why?' take the time to talk about men's health issues. It's just that easy."
Another way to participate, especially if you can't grow a mustache, is to donate $10 and pledge to run or walk 60 miles over the month of November. Each one of those miles represents the number of men who commit suicide every hour – 60.
"Suicide is an epidemic on college campuses," Robinson said. "It's something we can prevent if we take the time to become aware of the problem."
Sign up online for either IFC campaign or donate to a team online at https://jsu.crowdchange.co/5433.