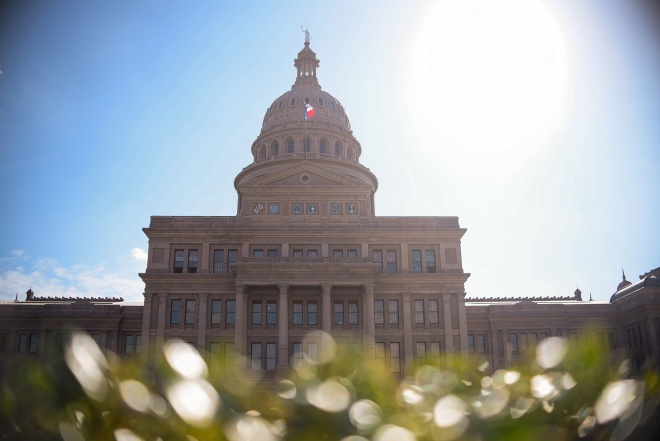 When state Sen. Judith Zaffirini, D-Laredo, got the news Saturday evening that her anti-hazing bill signed into law by Gov. Greg Abbott, it marked the end of a 14-year effort.
Advocates say the state's current laws don't do enough to prevent hazing or hold universities accountable. To date, no one has been prosecuted under the current law, which was enacted in 1987, Zaffirini said. 
"The law was unenforceable because it was too vague," Zaffirini said.
Since 2005, Zaffirini has been pushing for changes to the law. Senate Bill 38, co-authored by Zaffirini, includes two major changes to required school policies.
The first major change is civil and criminal immunity for "any person who voluntarily reports a specific hazing incident," if the person: reports the incident before being contacted by authorities, is considered by the educational institution as acting "in good faith" by reporting the incident, and was not the perpetrator.
The second major change affects how higher education institutions are required to report the information to their students. Schools will now be required to send a hazing report to students at least 14 days before the start of the fall and spring semesters. The report must include all disciplinary actions and convictions related to hazing within three years of the report. The report also must be featured in a "prominent location" on schools' websites and be updated within 30 days of disciplinary action or when a conviction is finalized for each incident.
Under the new law, universities are required to include more information in annual hazing reports, such as when an incident occurred, the date the investigation began, descriptions of the incident and violations, the findings of any school investigations and the final sanction.
Currently, UT sends out a hazing memo each semester during the first three weeks of classes but only includes information on which organizations have been disciplined and how long the sanction will last.
The bill also outlaws the coerced consumption of illegal substances and any amount of alcohol which "would lead a reasonable person to believe that the student is intoxicated."
Since 2017, Zaffirini said three students in Texas — Matthew Ellis from Texas State in 2017, Joseph Little from Texas A&M in 2018 and Nicky Cumberland from UT in 2018 — have died in hazing-related accidents. Cumberland was on his way back from a Texas Cowboys initiation retreat when he sustained fatal injuries in a car crash. A University investigation concluded that hazing had occurred at the retreat before Cumberland's departure.
"The last time I was trying to pass this bill was two years ago … and since then, three Texas students have died (in hazing accidents)," Zaffirini said.
Zaffirini said the bill passed this session in part because this year was the first time families of hazing victims were heavily involved in advocating for the bill. The Cumberlands testified multiple times at the Capitol, and Zaffirini said such testimony "personified the suffering that is the result of lax laws and the legislatures failure to resolve this problem."
Allie Cumberland, Nicky's sister, said that while telling the story of her family's loss was difficult, she felt an obligation to push change forward.
"When I went up to testify, I couldn't really speak, I was just crying the whole time," Allie Cumberland said. "But you have to make the most of what life hands you, of what you've got, and come out stronger than you were before."
Jay Maguire, vice president of the Fraternity Alumni Council of Texas, said many UT fraternities were in favor of the bill passing, as every fraternity executive within the Interfraternity Council signed a letter in support of the bill. 
"The one thing I can tell you about what happened to Nicky Cumberland is that it woke people up," Maguire said. "This was us stepping up and taking responsibility."
The bill goes into effect on Sept. 1.