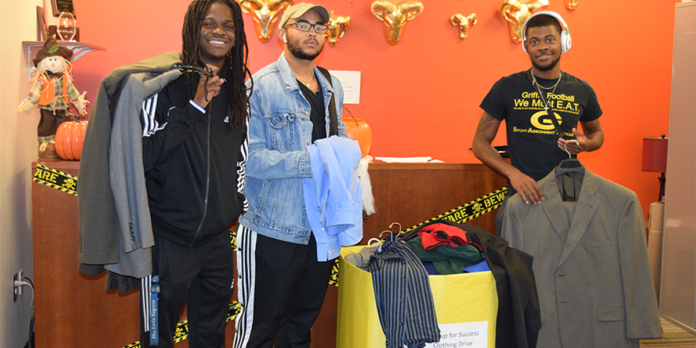 ALBANY, Ga. (WALB) – Mentors at Albany State University (ASU) are looking for your help to make sure students are ready for internships and, eventually, job opportunities.
The Men Advocates for Leadership Excellence and Success, or "M.A.L.E.S." organization, and the Alpha Phi Alpha Fraternity at ASU partnered up for a clothing drive.
They are collecting business attire from people in the community to help students who may not be prepared to look the part when entering the workforce.
"It builds their self-esteem, and it allows them to go in with this type of bravado or swag, to say that 'hey, I look good, I feel good,'" Antonio Leroy, M.A.L.E.S. director, said. "We're hoping that leads to a successful internship or even a job."
The groups are collecting ties, dress shirts, dress pants, belts, blazers, skirts and dress shoes.
You can donate between until Oct. 31 at the Student Affairs suite in the Student Center on ASU's East Campus, or call at 229-500-3482