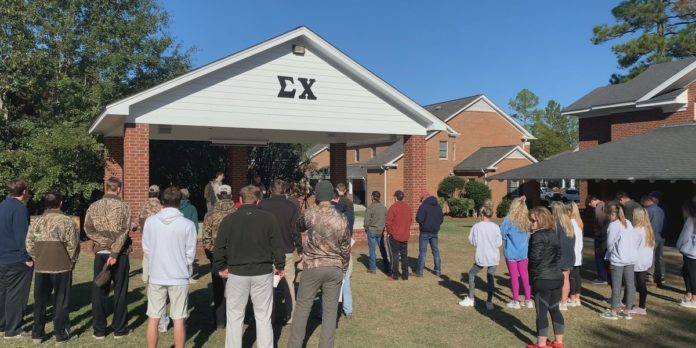 STATESBORO, Ga. (WTOC) -More than a hundred Georgia Southern students from the Statesboro campus gave up their Saturday morning to help the community.
The second annual Frank Hook Day of Service drew members of different fraternities and sororities to give their time at different non-profit groups.
Sigma Chi member John Daniel Brannen started the day last year and named it for Sigma Chi alum and longtime university staff member Frank Hook, who helped start the rally.