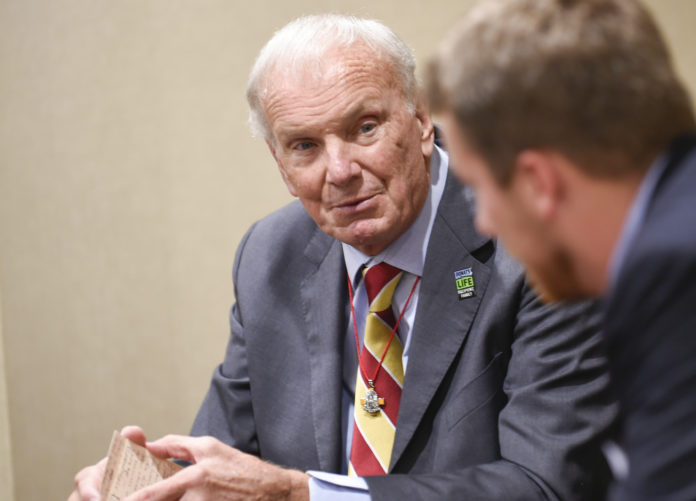 Former Cincinnati Bengals coach Sam Wyche died Thursday. He was 74.
Wyche coached the Bengals to their second Super Bowl appearance in franchise history in 1988, leading Cincinnati to a 12-4 mark before they were defeated by Bill Walsh's San Francisco 49ers in heartbreaking fashion in Super Bowl XXIII. He compiled a 61-66 mark in eight seasons with the Bengals, which included two trips to the postseason where he went 3-2.
Wyche will always be remembered for his passion, which manifested in a legendary, rivalry-stoking statement to snowball-hurling Bengals fans to stop acting like their Northern Ohio counterparts: "You don't live in Cleveland, you live in Cincinnati!"
Wyche's career saw him move to Florida in 1992, coaching in Tampa Bay before moving on to a life beyond the sideline.
The Kappa Alpha Order brother from Furman University was a great advocate of the fraternity experience. Read more on his career in this feature from the Kappa Alpha Journal.