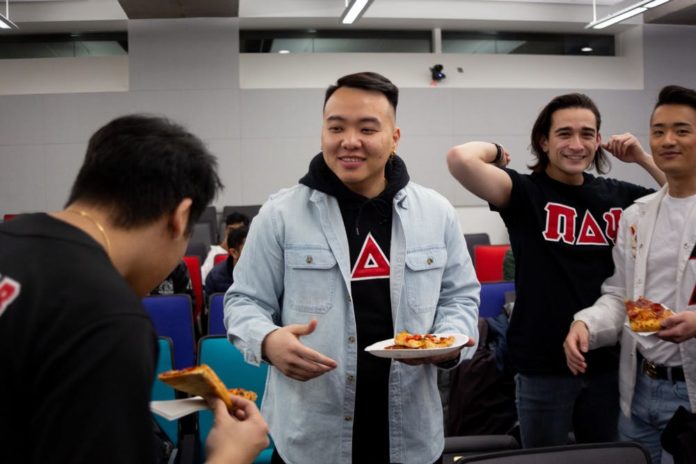 Multicultural Greek Council is the entity that oversees many of the University of Minnesota's fraternities and sororities that are founded upon celebrating diverse cultures and heritage. The council encompasses eight fraternities and sororities, each aiming to provide a sense of community for all of its members.
With the new year, MGC hopes to dedicate more effort toward philanthropy and plans to conduct programs that are inclusive and unifying.
University sociology senior Tyler Vongphachanh, the president of MGC who assumed his role earlier this month, said the council would like to encourage its fraternities and sororities to be a more supportive system for its members.
The council hopes to organize a cleanup event on campus among other initiatives that will bring members of the community together through service.
MGC is also creating a workshop for the end of this semester to teach members about toxic masculinity. Members will discuss what it is and what they should do if they see it or experience it.
In the past year, MGC has conducted a variety of events to unify the community. It held an open forum for members to speak openly with one another. Last month, MGC hosted its second winter formal at the Graduate Hotel where members from different cultures gathered in celebration, according to University economics junior Srinid Lakkimsetti, the former MGC vice president.
The council also coordinates events to promote pop culture on campus. Lakkimsetti said the council is still trying to improve itself and figure out what role it should play in such a big community.
"We have a lot of different cultures, not just by … where they come from in the world and what they grow up with, but rather also the culture they have within themselves," Lakkimsetti said.
MGC held an information session on Jan. 24, and University political science sophomore Eva Garcia attended. She became aware of the MGC in December, and she said she was impressed by the group's sense of community.
"We have a lot of cool people; very different backgrounds, and ethnicities and perspectives," Vongphachanh said.