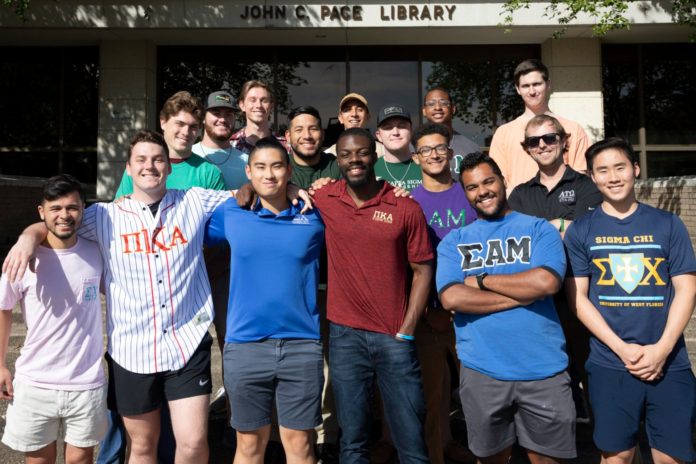 UWF's Interfraternity Council began its formal recruitment process this past week to introduce young men into Fraternity and Sorority Life on campus.
The IFC is responsible for governing the fraternities and sororities with laws and policies that coincide with the university policies and principles. 
Joining a chapter allows students to be a part of activities on and off-campus. The IFC sponsored a Relay for Life event this past Saturday where they helped raise around $3,500.
Keenan Oas, junior at UWF, expresses enthusiasm for his fraternity and how it shaped his college career thus far.
"My proudest moment was initiation when I finally became a brother," Oas said. "It's helped in ways that are hard to describe, but I recommend that everyone try rushing and giving it a shot."