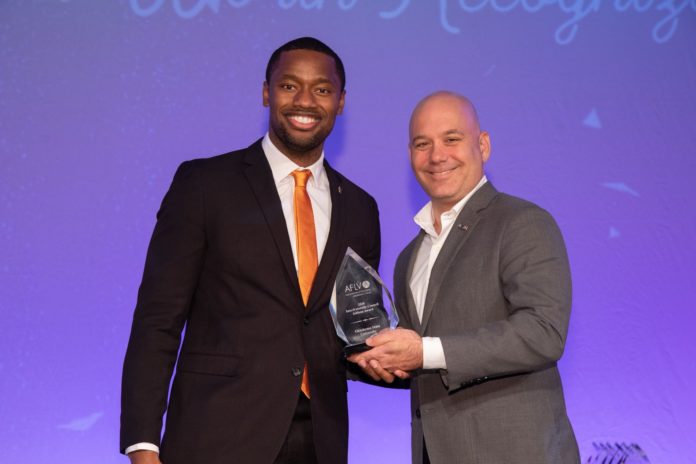 Amidst a push to make Oklahoma State University a more diverse and inclusive campus, the election of Caileb Booze as the Interfraternity Council's first black president is seen as a win.
The Interfraternity Council, otherwise known as the IFC, is tasked with overseeing their resident fraternities. The IFC governs 22 fraternity chapters at OSU.
On Jan. 13, OSU's IFC elected Booze as its first ever black president.
Booze is a junior majoring in applied sociology with a pre-law option and a leadership minor. He has already served a few roles in his fraternity, Phi Gamma Delta, as well as on the IFC executive team a couple years ago.
It wasn't until two weeks into his presidency that Booze said he could put into words what it meant to him to be the first black president.
"As I've been able to process through it over the past few weeks, it's just really cool to see the progress that the IFC has been able to make, which has been predominantly white males," Booze said. "I think this is a big deal for a lot of people. I'm obviously humbled by the opportunity and wanting to steward that well, and this could be a good catalyst going forward to encourage inclusion and diversity."
Booze recognizes there is still work to be done.
He said the IFC is working on an Inclusion and Diversity Committee that will work with all four councils of the IFC. The point of this committee is to create an environment that can foster ideas of how to be more inclusive.
"We need to find ways to mix up the traditional way we've been doing things and the way we've been thinking," Booze said. "That committee will be getting started in the next few months and we're excited to see what that looks like."
There's no denying that Greek Life at OSU is overwhelmingly white, and many students of color say they don't feel as welcomed as they should. Junior political science and pre-law major Marjon King, who was in Greek Life for two years, said he didn't think Greek life reached out to minority groups.
"I felt as if they didn't really care," King said. "They ran things traditionally, so everyone was held up to their standards."
King said he believes Booze's selection is a step in the right direction but is wary the IFC will become complacent.
Attempts to include minorities in leadership is always a positive thing. The real test comes after that. Booze is working to lead Greek Life in the right direction.