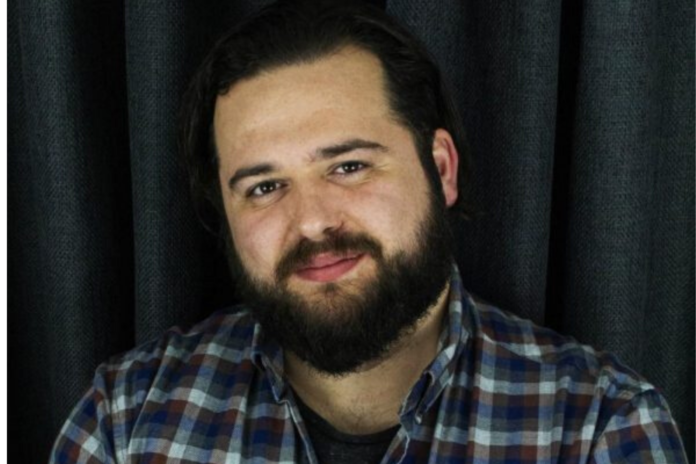 While on the Emerson College campus, Ben Halls '14 began writing what would become his first book set in his hometown of London.
Originally a class assignment, his book The Quarry, arrived at bookstores in the United Kingdom on Feb. 13. The book is a collection of interconnected short stories centered on a group of working-class men in London and their daily lives.
"There are things in life you kind of have a frame of reference for," Halls said. "I've got nothing for [the book's publication]."
During his time on campus, Halls was a member of the Sigma Alpha Epsilon fraternity and the Student Government Association. Sharon Duffy, SGA's advisor during Halls' time as a student, said Halls was involved in the fraternity's Movember group, the popular fundraiser where men grow mustaches to raise awareness and money for men's health research. Halls grew his facial hair to raise money for men's health issues such as testicular and prostate cancer.
"[Halls and his fraternity brothers] grew beards for November and took donations to see how long they could go without shaving," Duffy said. "He was very fitted to it."
In SGA, Halls served as the class of 2015's president for one year until he joined the class of 2014 and served as their senator for two semesters. Halls ran for Executive President in spring 2013 but lost to Paul Almedia. Afterwards, Halls did not continue in SGA.
"[Halls] was definitely someone who had a point of view and was really excited to be at Emerson and be able to contribute in meaningful ways, whether it was in Student Government or SAE," Duffy said.
After graduating with a major in writing, literature and publishing, Halls went on to Kingston University where he earned his master's degree in fine arts in 2016.
While at Kingston in late 2015, Halls started writing freelance articles for Vice Magazine about sporting culture, the National Football League, and its prospects in the United Kingdom. He landed the job while visiting Boston on vacation. Halls continued writing at Vice until 2017.
After a year of freelance writing after graduating from Kingston, Halls sold The Quarry to Little Brown Books and began the publishing process. 
"The book is an interconnected short story collection about a group of everyday men [like] the people who bounce at the club, who unpack the lorries at the supermarket," Halls said. "These aren't voices you typically see and I wanted to give them a platform where we can look at issues like toxic masculinity, addiction, social mobility and so on."
Halls hopes The Quarry helps people in their everyday interactions with each other.
"Honestly, I just hope people will give characters like this a bit more empathy in real life," Halls said. "That is what I think the book is about."
Halls said he is almost done preparing more stories for his next book and hopes to complete his first draft in the coming weeks. Since he has not presented the draft to his publisher yet, Halls declined to discuss its subject matter.
Sophomore Anna Moon said she is happy to see another WLP major succeeding in their career.
"It's hopeful and promising that the WLP career is thriving in some sense," Moon said. "There's always this fear that people in WLP are not really gonna go anywhere and not get any jobs so this makes me hopeful that it could work out in the future"
Halls traces his success back to his time at Emerson and hopes to show current WLP students that they can succeed in their chosen field.
"Emerson changed my life." Halls said. "It gave me the tools, the work rate, the knowledge to go out into the world… and I'm really happy to be able to talk to [The Beacon] now and say to any WLP people terrified by publishing: you can do it."