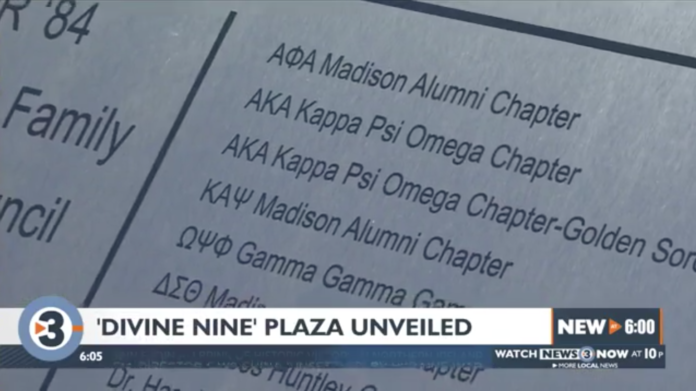 MADISON, Wis. – When Israel Oby was a freshman at UW-Madison, he felt out of place.
"It felt kind of lonely, and I didn't really have a support system," said Israel, Project Leader for the new garden.
It was then that he discovered the Kappa Alpha Psi Fraternity – a Black Greek organization.
"They just really brought me in and were really kind to me," Israel said.
The legacy of Black sororities and fraternities has gone largely unknown at UW. But Saturday, that changed.
"It means a lot that we finally get something like this on campus so we can finally represent who we are," said Zainab Akanni, current NPHC President.
Nine plaques set up in the heart of campus were unveiled to members, alumni and staff.
"On the plaques we will see [the] history of when we were founded nationally, which is [in the] early 1900s," said Nyla Mathis, a Project Leader alongside Israel.
"They represent our time and commitment to this campus and to especially our organizations," Zainab said.
It has taken 75 years to have a physical representation of these organizations on campus.
"It is critical that this campus creates spaces where people can see themselves and be themselves," said Rebecca Blank, Chancellor of UW-Madison.
But now, they are able to have their voices heard.
RELATED: