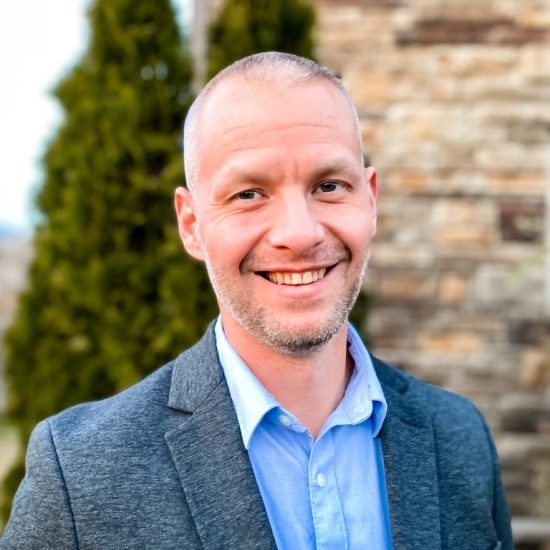 Transformational leadership is the practice by which leaders inspire and empower others to innovate and create change that will positively impact the Fraternity and ultimately the world. The transformational leader first must learn to manage self before being able to lead others and cultivate action within their community and campus.
Trout, AUSTIN PEAY 2006, details below his passion for helping others discover their authentic selves
Jesse Trout, AUSTIN PEAY 2006, had to get real with himself before he could live authentically, find greater success in his endeavors and build more meaningful relationships with others. It's an experience that has shaped the man he is today — and the mentor he's become to others. Through his interactions with others; his personal and professional coaching business, Mindful Life; and his role as regional trainer for the Sigma Chi Leadership Institute, he seeks to mentor others in uncovering their life's purpose. Trout discusses below his passion for mentorship, the impact Sigma Chi has made on his life and what transformational leadership and putting it into practice means to him.
You're a certified personal and professional coach in addition to your role as a regional trainer with the Sigma Chi Leadership Institute [SCLI]. What inspired you to get into coaching?
Early out of college I was in higher ed[ucation] for a couple years doing financial aid and was adjunct faculty and then had stepped away from it for a bit and wanted to get back into it. I'm looking at the job posting [for being a student success specialist and coach with InsideTrack] and I'm thinking, "I don't know exactly what this is, but I know I could learn how to do it." So, I rolled the dice and got the job [in December 2012]. The biggest thing was I started working with master's degree students, and I felt totally out of my depth.
So, I started looking at external resources and asking for coaching books for Christmas. I got a couple as presents and started doing some research about training because I had already experienced, just to use our parlance, how transformational coaching can be. That sort of support empowers people. It's not an imposition of values. It's not very directive. It's just asking really good questions and getting out of the way. Once I dove in, I fell in love and started working with clients as part of the homework assignments for the training I was going through. Then it just kind of took off like a rocket ship from there [beginning in 2015]. I started working with more and more folks, finished that certification, turned around and got a couple others as well.
What's really neat about my role now with SCLI is that it dovetails [with my coaching experience] perfectly because looking at coaching, you could say that it's a one-on-one facilitated conversation. This is just like group coaching then. It's one person facilitating conversation with 30 people or 60 people or whatever. So, the skill set is very applicable. It's just about showing up, being curious and being in the moment, and it's awesome.