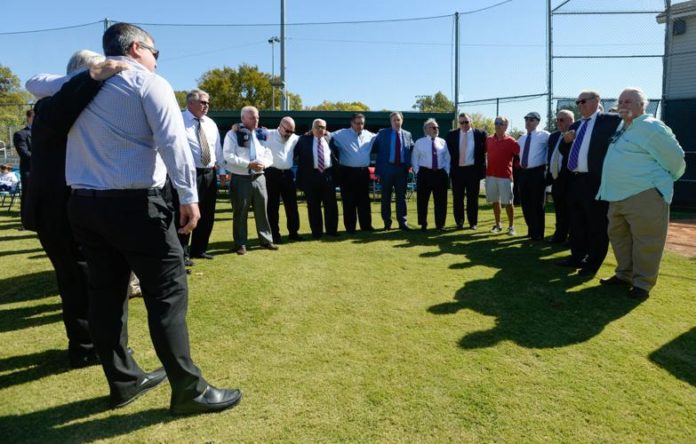 Several dozen current and former BG East Little League baseball players released red, blue and orange balloons into the sky above the Kereiakes Park Little League baseball fields on Thursday in a celebration of the life of Rick Kelley, who died last week at the age of 68.
More than 100 people watched the balloons fly away, Kelley's [Sigma Alpha Epsilon] fraternity brothers sang a song about friendship and then several people took turns telling stories.
Kelley coached BG East Little League teams for 43 years beginning in 1979, leading three squads to the Little League World Series along the way.
He had a hand in many community efforts, including getting minor league baseball to Bowling Green and opening the iconic Mariah's restaurant.
"He meant more than coaching," said Adam Nuse, a member of the BG East Board of Directors who said he's coached with and against Kelley in previous years. "He's a friend and clearly made an impact."
He could sometimes be seen dancing on the field with his players, which was just one example of how Kelley showed that he cared about them, Nuse added.
Several current and former players hung BG East baseball caps inscribed with messages to Kelley on the fence outside the diamond.
"Coach Rick, you were part of some of my best memories," said one, signed by Houston Natcher, #9 on Kelley's 2006 Mets team.