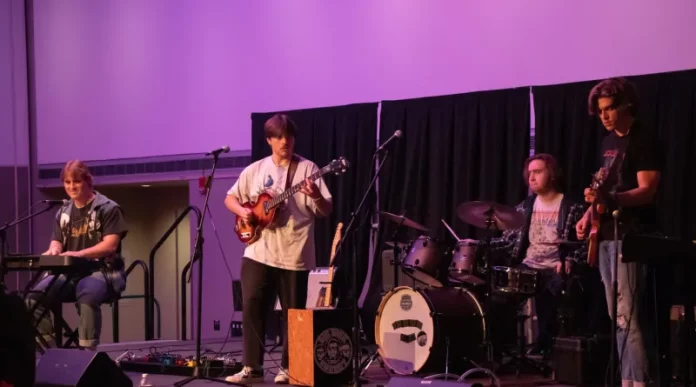 Mavathon, an annual dance marathon raising money for a Minnesota children's hospital, returned Friday night at Minnesota State with live music from three local and student bands.
The event kicked off in the Centennial Student Union Ballroom with a cover of Journey's "Lights" from the student band High School Liars, led by singer and bass player Sam Vestel. Vestel and Elizabeth Sazma coordinated the event in hopes of raising awareness for the larger return of Mavathon in February.
Mavathon is the MSU-branded version of Dance Marathon, which is sponsored by the Children's Miracle Network. The nonprofit works with schools in the United States and Canada to throw these competitive, non-stop dance parties to raise money for children's hospitals. Mavathon's proceeds go to the Gillette Children's Hospital in Saint Paul.
According to Vestel, the annual Mavathon fundraisers raised about $20,000, and his and Sazma's goal is to bring those numbers back up since the event was stifled by COVID-19 for the past three years.