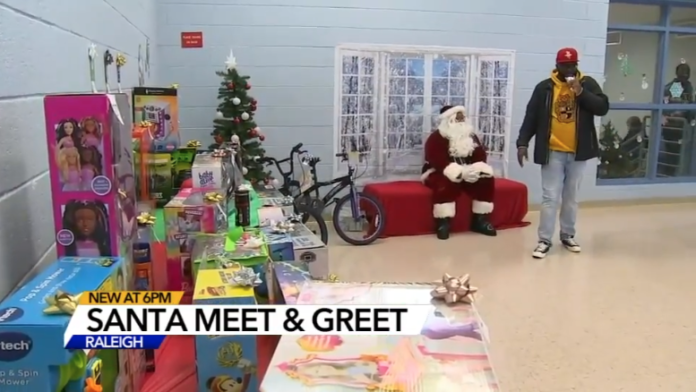 RALEIGH, N.C. (WTVD) — The joy we saw when six-year-old Isaiah Neals spotted Santa inside Raleigh's Roberts Community Center made our ABC11 crew smile too. For him and the other kids who filled the gym and other rooms at the center, Saturday's early holiday celebration came in the St. Nick of time.
"I feel very good to see Santa, because I've been on the good list every day and I'm good at school," he said while enjoying some hot chocolate with his grandmother.
The celebration arrived at a time when some analysts are talking about the possibility of a recession; and job prospects for some adults are uncertain as the nation deals with the lingering effects of coronavirus concerns.
"We want to see families come out together, get an opportunity to enjoy each other and just get some time that we've missed out on in our community centers over the past couple of years," Carmen Myles, teen program manager at the center said.
Those families enjoyed arts and crafts, seasonal music and the chance to score some very nice gifts in a raffle during the celebration, made possible through the teamwork of Raleigh Parks & Rec and the fraternity brothers of Alpha Phi Alpha, Inc.