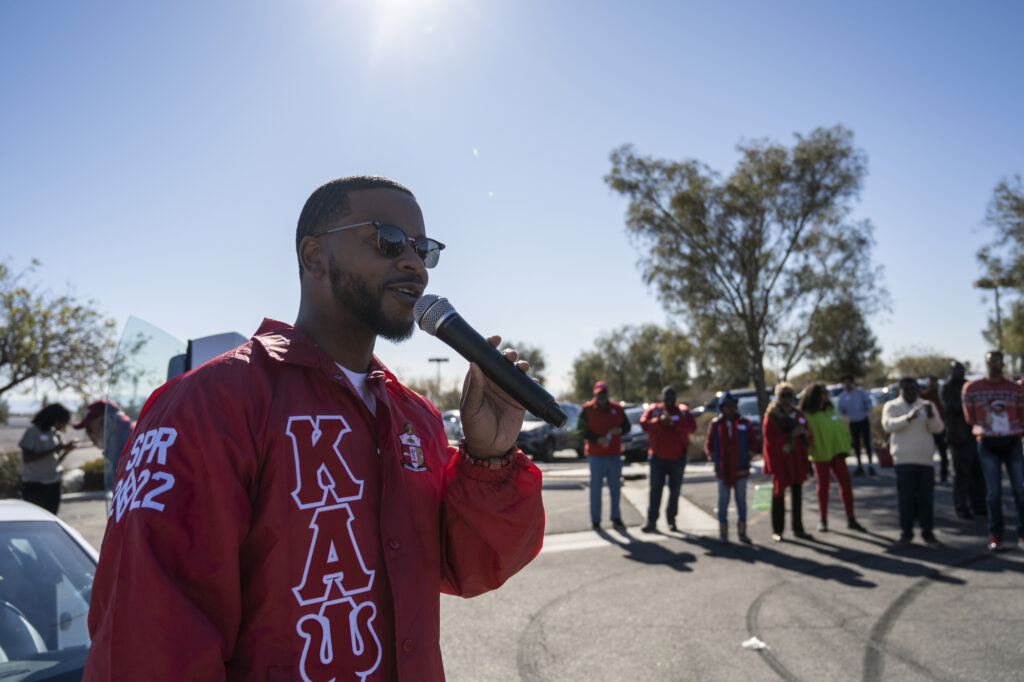 After helping more than 850 families with Christmas gifts over the past decade and inspiring similar efforts elsewhere in the country, members of the Las Vegas chapter of historically Black fraternity Kappa Alpha Psi held their 11th annual Shop with a Kappa giveaway over the weekend to bring holiday cheer and fight against food insecurity.
Children received $100 gift cards and food packages including eggs, granola and lunch snacks to help families over the break.
"We know that for every gift that we give, for every smile that we put on these kids' faces, we know that that's one more household that won't be stressed during this holiday season," said Clark County Commissioner William McCurdy, a member of Kappa Alpha Psi who represents District D, where the event was held.
This year, McCurdy provided a greeting, and Pastor Clayton Moore of Second Baptist Church led a prayer, while children and families stood out in the parking lot at Super Walmart on the Westside of Las Vegas awaiting their chance to shop with a member of the Las Vegas Alumni Chapter of Kappa Alpha Psi Fraternity, Inc.